Jerome AZ (February 22, 2013) – The Jerome Art Walk keeps its momentum going on March 2nd, approaching the spring season with more artistic energy and wonderful talent than ever before. Every first Saturday, the creative community of Jerome is pleased to host an evening of art, music and entertainment with open studios and galleries displaying local, regional and national artistic treasures. New members have joined the group and are planning special events throughout the town on March 2nd from 5:00 to 8:00PM. A free shuttle runs during the event. Restaurants will offer delightful meals and charming lodging choices abound for a delightful nights stay for those who might enjoy making a weekend of it.
From the outlandish to the exquisite, Roberge & Day have delicious hand crafted accessories, home decor, classes and more. Visit the stunning gallery for Art Walk and fill yourself up with inspiration and beauty! Also open daily 12-5 in the Old Jerome High School. Visit the Facebook Page to check out the class schedule!
Chef Lisa Dahl will be signing her latest award winning cook book and serving appetizers and wine also at Sky Fire, 140 main street March 2th Art Walk. Lisa has over fifteen years of experience as a restaurateur, chef, author has found in two award winning restaurants, Dahl & Di Luca Ristorante Italiano and Cucina Rustica, in beautiful Sedona, Arizona. Lisa's first book, "The Elixir of Life Cookbook", won the 2011 Gold Medal IPPY Award for Cookbook of the Year.
During Jerome's March 2nd Art Walk, Pura Vida Gallery debuts new work by fiber artist Andrea Le Bleau. Her new Tibetan yak wool wraps are sure to be a hit this spring. Yak wool creates a material comparable to cashmere in its soft and luxurious feel. The wool is combined with merino and bamboo fiber to create a variety of new durable, soft and exceptionally warm garments – including Andrea's new Euro pullover. Join Pura Vida for some champagne and chocolates and be one of the first in the country to see her new designs.
Cody DeLong will be doing a live painting demo and there will be live music and refreshments at the Gallery. Cody just completed two commissions and is starting on a third painting this month. Stop in and see what is new at The Cody DeLong Gallery by the Jerome Chamber Visitor's Center.
Casa Latina is featuring Distinctive Copper Jewelry by Clarkdale local artist Gene Sabia. His earrings and pendants are beautifully designed with unique and diverse colors created by heating the copper, leaving the effect of miniature red rock landscapes. Also, check out the new selections of hip, vibrantly colorful hooded jackets, perfect for this time of year. Come in and enjoy refreshments while you explore the gallery located in the Merchants Gathering Building.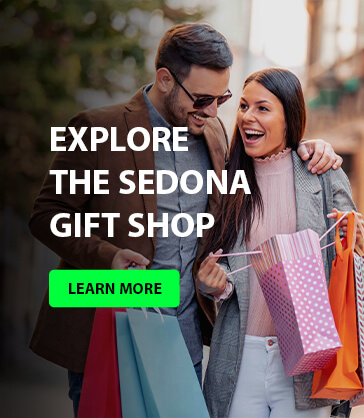 Tom Ogburn Contemporary Art will be open for the March Jerome Art Walk. Located in the old Jerome High School, with many paintings and digital artworks on display. Tom will be working on one of the new Icon series of figure paintings, exploring the mythologies of being human in a technological world.
Jerome Artists Cooperative – "Capturing the Light: Yesterday and Today in Fine Art Photography" featuring photography by Ellen Jo Roberts and David Neely. Utilizing cameras both ultra modern and mid-century, these two photographers complement each other's distinct styles. Prescott-resident Neely captures classic scenery and social landscapes in high tech fashion, printing his images on a variety of surfaces including aluminum. Clarkdale's Roberts shares instant film images, born from a 1950s Polaroid Pathfinder Land Camera and blown up large into colorful frames.
Zen Mountain Gallery is a collection of local artists with a contemporary and contemplative focus. This collection of fine art, jewelry and pottery is featuring the photography of owner Christopher Mull. Zen Mountain Gallery is located between Magpie and Gallery 527.
It's been said, "I may not know art, but I know what I like." The Wary Buffalo presents likable art of all kinds. Enjoy the unique paintings and sculptures in The Pentimento Gallery as well as our eclectic collectibles and Fair Trade craft items from around the world.
Bitter Creek Winery and Jerome Gallery invites you to enjoy $2 off glasses of John McLaughlin's luxurious Reds or $1 off glasses of his stunning Whites during Art Walk. Rest a moment and take in over a dozen artists' work in our breathtaking gallery, home of the "Billion Dollar View" . Selected single varietals only $12 per bottle in March!
Gallery 527 hosts another great party and continues to feature its group of local artists including dye infused metal prints by Shane McDermott and encaustic cave paintings by Ardis Harsche. For more information about Jerome Art Walk, contact Donna @ (928) 649-2277.