Jerome AZ (June 23, 2016) – First Saturday Jerome Art Walk celebrates the Fourth of July weekend in artistic style as galleries and studios open the doors for an evening of summertime enchantment on July 2nd. From the lively Old Jerome High School to Made in Jerome Pottery at the other end of town, delightful surprises abound in this artist colony high on Cleopatra Hill. Restaurants will be offering delicious fare and the charming hotels and Bed and Breakfasts will be welcoming visitors on this holiday weekend. Cool evenings at a mile high beckon guests from the steamy Arizona valleys and lovely art is as much a draw as the respite from the heat.
The town shuttle provides free transportation all evening so be prepared to park and let someone else do the driving, if you choose not to walk. With 26 galleries and studios all open in this magical town, one of a kind art is everywhere. Festivities on July 2nd begin at 5:00PM with doors open until at least 8:00 PM. For more information visit www.jeromeartwalk.com or call Donna @(928) 301.3004. A sampling of what is in store for the art lover follows.
Cody has just returned from two prestigious invitational events – the Dixon Country Invitational, at the Maynard Dixon property in Mt. Carmel, Utah and the Museum of Northern Arizona's annual Gala and Auction in Flagstaff. Inclusion in both of these events represents the ever-growing National Reputation of Jerome's own Cody DeLong, a cornerstone of the Jerome art scene for nearly 20 years now. Help Cody celebrate these accomplishments by stopping by the Cody DeLong Studio – 300 Hull Ave, between the Visitor's Center and Spook Hall. Live music.
Jerome's Jewelry artists have been hard at work creating some extraordinary jewelry designs including Father-and-son team Rick and Ricky Hernandez, as well April Hernandez, Sarah Yount-Moser and Fredda Psaltis. Master Jeweler Rick Hernandez has been fabricating spectacular custom jewelry for over 20 years, usually in 14kt gold and sterling silver. Rick's passion is crafting pieces using Australian Opal, Diamond, Tanzanite, and Amethyst, along with Arizona Fire Agate and Azurite- Malachite from Jerome. Rick has had the personal honor of gifting Joe Perry of Aerosmith an Awesome Skull bracelet and ring. Recently Carlos Santana and his wife Cindy Blackman-Santana were given a Fabulous Hand Crafted Arizona Fire Agate Hat Pin & Pendant.
Rick's son Ricky has followed in his father's footsteps, and specializes in the art of handcrafted silver work. Ricky has designed some very inspired pieces with a medieval artfulness. However, several of his popular designs are quite contemporary. He loves to work with Drusy, Amethyst, Malachite, Black Onyx and many other gemstones. Ricky's wife April has been building a unique line of jewelry using keys and gears with a Steampunk flair. April has also created a wide variety of cameo necklaces, chokers, and rings. Don't forget to check out Arizona Artists ~ Sarah Yount-Moser's unusual necklaces and Fredda Psaltis Healing Star among all of the remarkable items. Together these Artists have quite a collection at Jerome's Jewelry and if you can't find something that is quite right, then the Father-Son Duo Rick and Ricky can design a special custom creation. Enjoy a Wonderful evening at Jerome's Jewelry Art Walk Saturday July 2, 5:00 P.M. to 8:00 P.M.
Stamps as art? Come see! The newest gallery in town, Firefly, features local jewelry artist Mary Gardner and her vintage postage stamps at the July 2 Art Walk. In 2014, Gardner moved to Jerome from Wisconsin, where she ran her own jewelry gallery on Lake Superior. She also makes jewelry from ornate Victorian buttons and woven stone and glass beads. Firefly is located in the center of town next to Paul and Jerry's Saloon.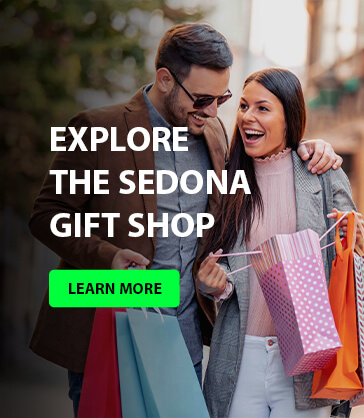 In honor of our country's 240th birthday, Yester Day's Fine Art Gallery is featuring the photography of John Keith, a United States Navy combat veteran. John's artistic abilities seem to have emerged from the adversity of serving two tours of duty in Iraq, which ended over ten years ago when he was badly injured and nearly lost his leg and his life.
Now healed physically and living in Payson, Arizona, John finds the best antidote to the residual stress of having served his country in war is his photography. In one instance of his pursuit of renewed happiness, he has photographed many mining relics of Jerome's past. Head frames, dwellings, and vistas of and from Jerome resonate in his photography in healing colors that are unfiltered and natural, and which bring the uniqueness of Jerome's mining days to life again. Most encouraging about John's work, however, is his perpetual enthusiasm, that, in spite of the tragedy of war, embraces the beauty, made possible by his gift of photography. Visit with, and be inspired by, this exceptional veteran and artist at Yester Day's Fine Art Gallery, located at 509 Main Street in Jerome
Pura Vida Gallery celebrates July 4th with a red, white, and blue show. Featured will be Jackie Jackson's beautiful red glazed ceramic serving pieces, Rick Faulkner's elegant white dripless candles, and Patty Lamb's fantastic blue functional pottery. Join Pura Vida for champagne and chocolates and red, white, and blue on the evening of the Art Walk.
Zen Mountain Gallery continues its "Summer Under 100" with July Art Walk. Throughout July and August the gallery will focus on works of art from its thirty plus local artists which cost $100 or under. Throughout these months when Arizona temperatures can go above 100 degrees it is a great time to come to Jerome where it is cooler and find art that is affordably priced under $100. Zen Mountain Gallery is a collection on fine art, jewelry and pottery from top local artists with a contemporary and contemplative focus. Please join Zen Mountain Gallery for Art Walk, our Summer Under 100, and a glass of wine.
Gallery 527 continues showing new work by Ben Roti. His sandblasted, beautifully colored functional work is a feast for the eyes with a wonderful selection of mugs, cups, flasks, vases and plates. Abstract artist Julie Bernstein Englemann has created some new paintings that have created a buzz in the gallery. The vibrant colors and joie de vivre of this work is an exciting expression of Julie's view of the world. It is still unknown if the poets will make their yearly visit for The Stain of Politics reading that has been a tradition for 8 years. Sharron Vincent Porter has created a few new mixed media pieces that fascinate with their complexity of texture and dimension. Come and be inspired at this lovely gallery of local artists. Art Walk is from 5 to 8pm. For more information, contact Donna at 928.301.3004.
As the town Art Walk winds down, Caduceus Cellars, on Main St., gears up, extending regular hours until 10pm. This month: 'Where the Arts Meet.' Projecting iconic/intriguing contemporary Art/Music videos on the big screen. Beginning as darkness falls…. Wine by the glass specials to go with…one night only. No cover.