Jerome AZ (November 19, 2012) – The Holidays are just around the corner and what better gift is there than original art? First Saturday Jerome Art Walk is the perfect night to start the season's shopping for the perfect present. Twenty-five galleries and studios will be welcoming visitors on December 1st from 5:00-8:00PM with beautiful art, music and refreshments. From blown glass to lovely jewelry, there is a treasure to be found for every budget this year. From the working studios of The Old Jerome High School to the lovely pottery of Made in Jerome, the true handmade Jerome touch is everywhere. A free shuttle runs throughout the town during the event.
Cody will be back in the Studio after returning from the Zion National Park, Plein Air Invitational. Come in and help Cody celebrate! He won two purchase awards at that event, sold his quick-draw, his demo and several other paintings. Live music and refreshments. Cody DeLong Studio 300 Hull Ave. Jerome. 928-300-4576 CodyDeLong.com
Once again, the Holiday Membership Show opens at Jerome Artists Cooperative during the December 1 Art Walk. A portion of participating artists' proceeds will go to charities of the artists' choice.
Pura Vida Gallery will once again host its annual Holiday Handcrafted Gift Show on the evening of the Jerome Art Walk. From affordable candles and ceramics to elegant jewelry, Pura Vida has something for everyone and every price point. Join us for an evening of holiday treats, champagne, and gift ideas.
Suzy Mound and Suzann Trout, of Jerome Bead Creations, will emphasize their great collection of earrings! Great gifts for any and all on your holiday list! Hot apple cider and cookies!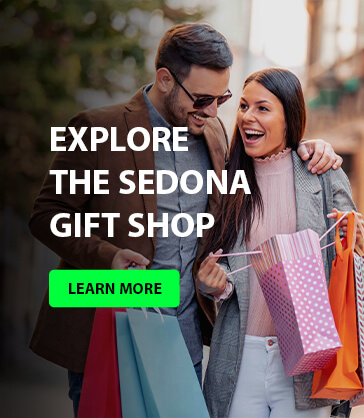 Perfect for the Holidays, browse Sky Fire Gallery for that perfect gift and Phaedra Hutsell will adorn you with hair tinsel sparkle…a look that is fun and festive!
Just in time for Holiday Shopping. Stop by Jerome's Jewelry and meet Award Winning Artist Rick Hernandez and his son Ricky. A Unique Inspirational Collection of Custom Jewelry and Fabulous specialty pieces designed using a wide variety of colorful gemstones such as Arizona Fire Agate, Drusy, Tanzanite and Australian Opal in Sterling Silver and 14K Gold ready to go home for that special person. Enjoy the music by Talented Tara Ortiz while sipping cider. Jerome's Jewelry 114 Jerome Ave.
Shoppers at Casa Latina often say, "I want it, this one speaks to me." As shop owner Maureen Anderson walks through one of her favorite stores in Mexico, "The House of a Thousand Things", she in fact sees "thousands of things" and sometimes just one thing does talk to her! Come look, spend some leisure time and experience treasures that just might have this same effect on you! Snacks, beverages and fun at the Merchants' Gathering Building on Art Walk Saturday Night in Jerome. During this holiday season we want to thank you for your support and for making Casa Latina a fun and cool place to shop.
Gallery 527 hosts another great party on December 1 to celebrate the opening of favorite ceramic artist Brandi Lee Cooper. The show, titled 'Terre e Luce' features fascinating porcelain lamps, exotic tea bowls and platters and new inspirations from her recent journey to Italy to study with masters of the art will be displayed. Dave Rentz will be on hand to entertain with his unique brand of music. Gallery 527 in Jerome welcomes holiday shoppers looking for original local gifts created by some of Northern Arizona's finest artists. Lorraine Fexas has created fused glass Menorahs, perfect to become a family heirloom. Marian Ward has cast bronze hummingbirds that do double duty as ornaments or pendants and Susan Pitcairn has just completed wonderful local plein air paintings at the world class Sedona Plein Air Festival. Open every day from 11am to 5pm. 527 Main Street, Jerome, AZ. 928.649.2277.