Sedona AZ (August 8, 2019) – With a vast catalog of music that ranges from covers to original songs, Jeordie and the Mixology combine an Americana style creating a fun, exciting, foot tapping crossover band. The band comprised of a well seasoned group of musicians will be performing at Sound Bites Grill on Saturday August 10th from 7-10 p.m.
You will enjoy upbeat and positive pop to introspective indie, new and traditional country, rock and blues.  This band can do it all!  Jeordie and her musical sidemen have been performing together for the past 10 years throughout the greater Southwest at venues and events; making them a well known staple within the musical community.
The band is comprised of Jeordie, a true entertainer and guitar player. Chad MacDonald (Bassist), Maurice Degley (better known as Dr. MoJo on drums and percussion and Jim Mahin (Ivory James on lead guitar).
Currently residing in Arizona, Jeordie is a singer-songwriter, born and raised on music. She is an award winning musician with intensely hypnotic stage presence. Jeordie can pack a stadium or spread her message at a festival in the valley, in a small intimate venue or on the sands of a beach; Her powerful voice flows as effortlessly as an island sunset.
Jeordie learned how to own the stage and communicate her message from her mother; Musical artist Melanie (Melanie Safka) known for "Brand New Key", "Lay Down", Ruby Tuesday", and "Beautiful People". Jeordie, is a true performer beginning at 4 years old on a local television variety show. Music is in her genes, and her lyrics tell the story of her life experiences, expressed through a unique voice, which tells the story of the artist and woman she has become and proving she has so much more to give.
Singing along side her family, Jeordies goal has always been to share her original music with audiences everywhere. Currently based out of Arizona, she is active in the local music community, pleasing audiences of all ages: She is a true entertainer.
Her mother is Melanie who became the voice of an era in one magical instance, onstage at Woodstock. Pieces of a career, scattered by the winds of experience and assembled again by the force of love. My mother's journey involved sharing her immensely personal moments, sometimes scattered career, that led her to the most brilliant moments of her musical history.
Jeordie shared the following about her mom Melanie. Melanie enlightens generations both new and old to the passion of sound, lyrics and overall music with an eloquence, emotion, and intelligence that continues to inspire all ages and multiple genres.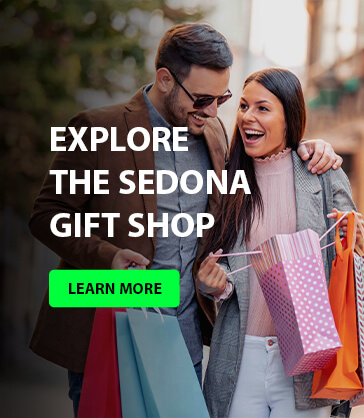 Woodstock allowed a New York kid, barely known outside Greenwich Village, to sing an original song "Beautiful People", inspiring generations to follow the tradition of candles, lights, and lighting, when they were viewing the voice of originality, the spirit of love, the kindness of compassion and the lineage of music history".
"Lay Down" (Candles in the Rain), sold more than one million copies in 1970 and prompted Billboard, Cashbox, Melody Maker, and Record World to acknowledge her as singer/vocalist, of the year. Melanie, then released "Brand New Key", an infectious romp about freedom and roller skates, topping the charts again in 1971, with many other hits to follow.
Jeordie still plays back up with her mom when available. Jeordie and the Mixology is a fun dance band. The best part about Jeordie, her music and the person, is that there is very little distinction between the two. Her musical contributions are a breath of fresh air to our current music culture. This is a girl who can sing, write and play her own instrument without the help of studio magic. She has the ability to please audiences young & old as a true entertainer can.
Jeordie's music gives deep & friendly advice, on a sultry rock, melodic platform. Her style is a blend of modern pop themes and folk rock guitar. She has a catalog of music that ranges from upbeat and positive to introspective and melancholy and has the ability to create visual imagery, through her lyrics, melodies and performances. Occasionally Jeordie will please her audiences with an unsuspecting cover or two, and maybe even one of mom's songs that she sang back upon for years.
Doors open at 5:30 p.m. on August 10th and the band plays from 7-10 p.m. There is a $15 Cover and you can the full dinner menu is served until 10 p.m. Sound Bites Grill is located at the Hyatt Pinon Pointe Shops in uptown Sedona.  The night before Friday August 9th, the Sir Harrison Blues Band will be performing. Sir Harrison is also well known in the region as a fabulous blues band. Make it a musical getaway.
For more information and reservations, call 928-282-2713 or visit SoundBitesGrill.com
What: Jeordie and the Mixology Americana Band
Where: Sound Bites Grill Showroom, 101 N Hwy 89a, Sedona 86336
When: Saturday Aug 10, 2019
Cost: $15