Sedona AZ (June 28, 2017) – The Literate Lizard Bookstore is proud to host the national book launch for "Resistance: Reclaiming An American Tradition," by award-winning journalist/historian Jeff Biggers.  This event will be held in the Si Birch Room of the Sedona Public Library, 3250 White Bear Road in West Sedona, from 3-5pm on Friday, July 6th.
In this riveting narrative history, Biggers places today's political battles within a long and vibrant continuum of American tradition, chronicling the arduous, courageous and often squabbling political movements, from the American Revolution to Standing Rock, that have always worked to renew, protect and strengthen our democracy.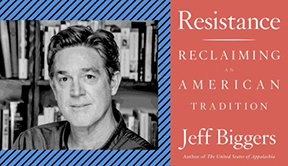 Early reviews for Resistance have been stellar. Author Sandra Steingraber says: ""Reading this book, I saw history vanquish amnesia, David slay Goliath, and tenacity take down tyrants…. I saw the world saved over and over." Activist Bill McKibben writes: "Resist we must, resist we will―and as this volume powerfully reminds us, in so doing we are acting on the deepest American instincts." And writer Naomi Benaron says "At this moment in history, when even the act of listening to the news can cause despair, Biggers gives us hope. He reaffirms the light that resistance offers….a cornerstone of what it means to be American."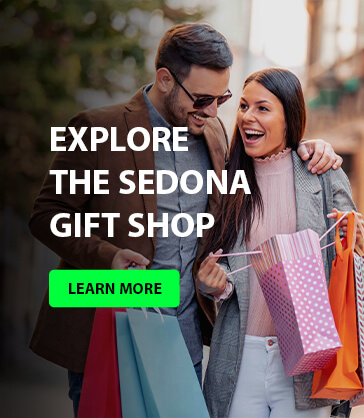 Jeff Biggers is an American Book Award-winning author of several works of history. His book on Arizona politics, State Out of the Union: Arizona and the Final Showdown Over the American Dream, was selected by Publishers Weekly as a top ten social science book of 2012. The United States of Appalachia was praised by Citizen Times as a "masterpiece of popular history," and Reckoning at Eagle Creek won the Delta Prize for Literature and the David Brower Award for Environmental Reporting.
Please join us for this inspiring book presentation and signing as we kick off Jeff Biggers' national tour for Resistance.
For more information, visit The Literate Lizard at 1575 W SR89A in West Sedona, at the corner of Oak Creek Boulevard, or call 928-862-4018.