Sedona, AZ News — James Ratliff Gallery in Hillside Sedona is pleased to announce the re-birth of Sedona's popular First Fridays  art-walk series, starting Friday, November 5, 2021, from 4 to 7 p.m.
Gallery owner James Ratliff is presenting an exciting show centered around the works of multi-medium artist Diann Kincaid.
Kincaid will speak about and present her unique paintings and sculptures inspired by her book, Shadow Chasing in Sedona, a collection of intriguing and mysterious photographs of rock shadows cast on the Red Rock formations of Sedona.
It is an inspirational photography book of magical shadows. It is a time capsule of Sedona, Arizona: a glimpse of its past.
The images bring back a time when life was simpler, allowing the reader to reflect on Sedona's history and relive it.
A life-changing visit to Sedona, Arizona, started Kincaid's journey as a shadow chaser. She was mesmerized by a distinctive shadow figure in the shape of a galloping horse bolting out of the mountain with a cowboy on its back.
According to Kincaid, these shadows inspire eye-bearing shadows of Native Americans, horses, cowboys and many more shadow shapes. 
Her inspiration comes from a proverbial quote by William Wordsworth "It's not what you look at that matters: it's what you see."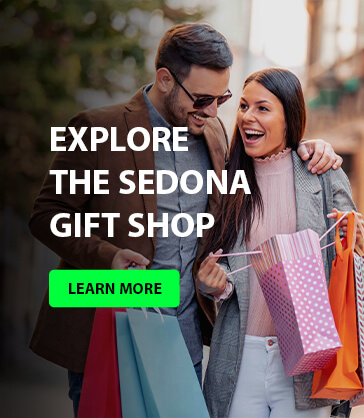 The book, paintings and sculptures will be on sale at the First Friday kick-off.
James Ratliff Gallery is located at 671 State Route 179, Sedona, Arizona 86336.            
Call 928-282-1404 for more information or visit www.jamesratliffgallery.com