Sedona AZ (November 21, 2018) – On Thursday, December 6th, at 6:30PM, Inspiration of Sedona will present the free Sedona premiere screening of the PBS award-winning Inside Peace documentary. This will be followed by an open, public discussion.
Four years in the making, Inside Peace is a feature documentary that focuses on four men incarcerated at the Dominguez State Jail in San Antonio, Texas, who embark on a journey of self-discovery.
With lives marked by generations of violence, addiction, and poor social conditions, they attend a Peace Class and begin the struggle to discover their humanity and rebuild their lives from the inside out.
Trinidad, David, Chase, and Jake grew up in neighborhoods with the same layers of deprivation that produce most incarcerated men and women in the United States: lack of education, poverty, joblessness, unstable family lives and a reliance on crime to survive.
All identified with the tough exteriors they presented to the world. Trinidad, a brutal street fighter. David, from his teens, a small-time drug dealer. Chase, a misfit, out of place his whole life. Jake, born into a family of addicts, addicted at an early age. They spent most of their youth and adult lives in and out of prison.
Inside Peace is a window into the hearts and minds of these men who chose to break this life-long cycle of negativity. With a supporting cast of fellow inmates, prison officials, experts and family members, the film follows these men as they learn to reintegrate with life by relying on the self-worth, inner strengths and understandings discovered in the Peace Class.
When released from jail, life becomes more treacherous as they try to live in a world filled with conflict, rejection and hostility. Faced with these familiar roadblocks at every turn, they must fight past temptations — those that led them to failure and jail in the first place.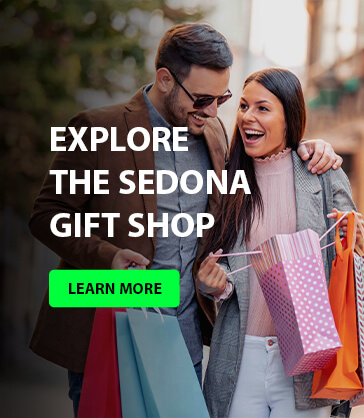 If they can change the only belief system they've ever known and succeed in understanding their value as a human being, they just might have a chance at living better lives.
Inspiration of Sedona is showing the Inside Peace documentary as part of a new direction for its monthly gatherings. The intention is to present a more balanced focus on inner self-sustainability as an integral piece, (ie. peace), that is needed to inspire external environmental sustainability efforts.
The Inspiration of Sedona gatherings now take place on the 1st Thursday of each month. It is a non-profit, open meeting group, that strives to work together collectively for the betterment of ourselves, our communities, and the world. Its current format involves presenting personally empowering, interactive events to inspire discovery of inner resources, and environmental conservation, for self and ecological sustainability, followed by an open, public discussion. It is a member of the Sustainability Alliance, (sustainabilityallianceaz.org), which is a coalition of local non-profits who are dedicated to illuminating a path toward a sustainable Verde Valley/Sedona Region, and which offers a free Sustainable Business Certification Program (sustainabilitycertifications.org).
Please be a part of the inspiration on Thursday, December 6th, at 6:30PM, at Keep Sedona Beautiful, 360 Brewer Road, Sedona. Join us to watch the Inside Peace documentary and explore together the re-discovery of our own humanity. For more info:
email: info@inspirationofsedona.org
Website: inspirationofsedona.org
Facebook: facebook.com/inspirationofsedona
928-284-4021
The Inspiration of Sedona gatherings take place in Keep Sedona Beautiful's newly remodeled historic Pushmataha Center. (From Hwy. 89A, turn onto Brewer Rd., proceed 3/10th's of a mile, turn left on Prochnow Rd. at KSB sign, straight onto Cypress Ln., then right into parking lots behind building.)