Sedona AZ (September 18, 2017) – "Innovation, Technology and the Future of Mental Health Therapy" is the theme of the Mental Health Summit on Friday, October 13, 8:30AM-3:00PM, at Cliff Castle Casino Hotel, 555 Middle Verde Rd, Camp Verde, just off Interstate 17 at exit 289. The Summit, organized by The Mental Health Coalition Verde Valley, is open to the public and costs $25 which includes lunch.
The Keynote Speaker is Dr. Leslie Korn, PhD, a Harvard trained traumatologist who specializes in mental health nutrition and integrative medicine for mental health and optimal brain function for people of all ages will address "Advances in Integrative Mental Health." Dr. Korn has worked for over 35 years in private practice and community mental health specializing in integrating psychotherapy and complementary and alternative medicine for the treatment of traumatic stress and chronic physical illness. A core faculty member of Capella University's Mental Health Counseling Program, she served as a Fulbright scholar on traditional medicine, a Clinical Fellow at Harvard Medical School where she introduced somatic psychotherapy, and a National Institutes of Health-funded research scientist in mind/body medicine. In 1975, she founded the Center for Traditional Medicine, a public health clinic in rural indigenous Mexico that she directed for over 25 years. Author of six books, she teaches and consults internationally for mental health professionals and tribal communities.
Dr. Korn's address will be followed by a panel addressing Integrative Approaches to Physical and Behavioral Health available in Arizona. The panel includes April Rhodes, CEO of Spectrum Healthcare Group, health provider in the Verde Valley; Shawn Nau, CEO of Health Choices Integrated Care, Northern Arizona regional health provider, and Tara Peyman, Naturopathic Doctor with a focus on integrative medicine for psychiatric disorders at Integrative Medical Health Center, Scottsdale, AZ.
As part of the luncheon, the first Mental Health Coalition Verde Valley 2017 Innovation Awards will be presented to 4 recipients. Sheriff Scott Mascher will accept the award for the establishment of the Behavioral Health Unit at the Camp Verde Jail and the accompanying services that prepare individuals to return to the community. April Rhodes and Sarah Schol will accept the award for establishment of the Mobile Crisis Unit which is a partnership between law enforcement and behavioral health providers in the Verde Valley to respond as a team to emergency calls that involve mental health crises. The third award will be presented to Patrick Schweiss, Executive Director of the Sedona International Film Festival for his partnership with the education task force of the Mental Health Coalition Verde Valley to show films related to mental health issues and provide a forum for community discussions.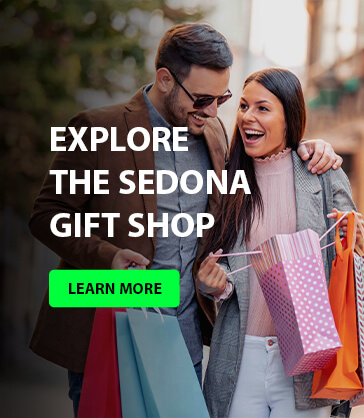 The afternoon panel features speakers addressing "High Tech and Bioscience Innovation in Mental Health." Speakers include Dr. Chanel Heerman, an integrative psychiatrist. She received her medical degree from the University of Nebraska Medical Center and went on to complete her psychiatry residency at the University of Arizona in Tucson. Dr. Heermann was one of the first 121 physicians in the world certified by the American Board of Integrative Medicine. Dr. Heerman is joined on the panel by Dr. Jack Shier, a double board certified physician in Psychiatry and Addiction, specializing in the treatment of depression, anxiety, ADHD, and addictive disorders. Dr. Shier's practice offers pharmacogenomics testing for individuals receiving psychiatric medications. Pharmacogenomic testing is a relatively new field that combines the study of pharmacology and genetics to provide individualized medication options tailored to a person's genetic makeup. This specialized form of genetic testing attempts to reduce polypharmacy and predict which medications will be most effectively metabolized with the least negative side effects. A third speaker will address HeartMath, a tool to help people bring their physical, mental and emotional systems into balanced alignment with their heart's intuitive guidance.
The Summit is made possible by donations from Spectrum Healthcare Group, Health Choices Integrated Care, the NARBHA Institute, Community Counts and Cliff Castle Casino. $25 includes lunch. To register online go to www.brownpapertickets.com/event/3091286 or contact Barbara Litrell 649-0135, blitrell@aol.com