Cottonwood AZ (April 14, 2017) – Looking for a staycation and a great way to celebrate Earth Day this year?  Head to the Verde Valley for a weekend of wine, art and earthy fun! The Verde Valley Arts Council will host its inaugural Old Town Arts Festival on Saturday, April 22 from 10:00 a.m.-9:00 p.m. The event will feature fine arts, selected fine crafts from Arizona artists, as well as live entertainment, wine tasting by Winery 101 and Pillsbury Wines, along with farm to table demonstrations and food.
Old Town Center for the Arts (OTCA) is a major sponsor of the event and will be hosting part of the festival on their grounds.  They will present the world class Japanese Taiko drummer Ken Koshio & Kenzoo's Celebration of the Earth as the headliner concert. The concert will begin in the OTCA Theater building at 7:00 pm.   Tickets for the evening concert are available online and in Cottonwood at Mt Hope Foods and Desert Dancer, or in Sedona at the Local Juicery. 
Live Music throughout the day will include national touring and recording artists Arvel Bird, Robin Miller, Rick Cyge and local musical wizard Dave Rentz.   There is no admission fee to experience the art, music, theatrical events and guest speakers scheduled from 10 am – 5 pm at the outdoor festival and in the main theater at OTCA.
Other activities include a 'Trash to Treasure' fashion show that will feature recycled, repurposed, and reclaimed clothing and fabrics to delight festival goers. To put some spice and taste into the festival offerings, local chef Chris Dobrowolski – owner of the Schoolhouse Restaurant and Serenitie Restaurant and Burger Bar – will host a chef 'Chopped' competition with locally-grown produce and micro-greens to kick off his newly opened restaurant, the 'The Muse Bistro'.  The restaurant is located in the remodeled cottage located in the front of the OTCA complex.​​ The competition features three of The Verde Valley's best hidden chefs who will go head to head in a chopped style battle to create a simple snack for our guests.   Different than most food contests, the audience will vote on the best appetizer!
Mask-maker and performance artist Pash Galbavy will interact with attendees as an earth spirit who will offer earth blessings and photo opportunities at the festival.  She will also give an Earth Day mask presentation that will inspire participants to think in new ways about their impact on the planet and how to live lighter, from the inside out!
Throughout the festival there will be presentations and talks in the Old Town Center for the Arts Theater.  Longtime environmental advocate Richard Sidy, Director of Gardens for Humanity, will provide the opening remarks for the festival and How Gardening Roots Us Into Local and Planetary Healing. Belle Starr, Deputy Director with the Rocky Mountain Seed Alliance, will present: What Do Seeds Have to Do with It? An interactive talk that contemplates "Where do seeds come from and why is it important to have local, well adapted, deliciously procured seed stock to hold up our burgeoning local food systems?"  Verde Valley Wine Consortium Vice President, Paula Woolsey and Gavin Gallivant of Winery 101, will both speak about the art and ecology of growing wine in the Verde Valley.
The Mannheim Gallery and ARC Contemporary Fine Art is another major sponsor and is located across the street from the Arts Center.  They will be displaying a newly installed sculpture garden on their grounds along with new paintings by Santa Fe artist Blair Vaughn-Gruler and works on paper by Natasha Pudalov.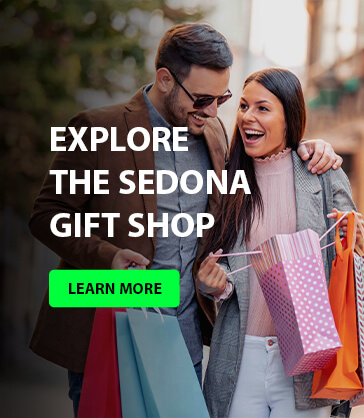 This is event is made possible through the generous support of our sponsors: Old Town Center for the Arts, Mannheim Gallery and ARC Contemporary Fine Art, The Muse Bistro, Winery 101, Arizona Commission on the Arts, Cottonwood Economic Development Council, Local First Arizona, and Arizona Home Town Radio Group.
For more on the Old Town Arts Festival, visit oldtownartsfest.com
About Old Town Cottonwood
There is no better way to quench your appetite for local food, arts, and entertainment than a weekend getaway to the hidden gem of Cottonwood. Located just 100 miles north of Phoenix in the beautiful Verde Valley, Cottonwood is the "heart of Arizona's wine country," boasting with vineyards and tasting rooms. Local award winning wineries include Winery 101, Pillsbury Wine Company, Arizona Stronghold Vineyards, Fire Mountain Wines, Burning Tree Cellars, Caduceus Cellars, and Alcantara Winery. Don't worry, beer lovers – Cottonwood has got you covered, too!  Walk to Bootlegger's Saloon and RIOT in Old Town or cruise a short distance to THAT Brewery. 
If that is not enough to whet your appetite, check out all the great local restaurants located within walking distance of the festival: Muse Bistro, Tavern Grill, Crema Café, Red Rooster Cafe, Colt 804 Grill, Nic's Italian Steak & Crab House, Pizzeria Bocce, Bing's Burger Station, Thai Palace, Merkin Vineyards Osteria, Abbie's Fine Foods & Catering, Hog Wild BBQ, Kactus Kate's Saloon, Old Town Café, Paradise Point Café, RIOT in Old Town, or the 3 Kings Kasbar & Epiphany on Pima.  All this action comes with a small-town Main Street vibe that is relaxed but pleasantly sophisticated. After you get your fill of food and spirits, take a stroll and enjoy all the great local shops and galleries, and check out Old Town Center for the Arts for evening entertainment – you won't be disappointed!
Old Town Cottonwood is where it is happening! Create your weekend adventure and stay at one of the many local boutique hotels or vacation rentals right on Main Street, such as The Tavern Hotel (TheTavernHotel.com, 928-639-1669), The Historic Cottonwood Hotel (CottonwoodHotel.com, 928-634-9455), The Iron Horse Inn (IronHorseOldTown.com, 928-634-8031), or The Bottle Tree Inn (www.airbnb.com, 928-607-8537).