1st Mind-Body-Spirit Fest Offers World Premieres, View & Do Experiences, Healing Village, Workshops
Sedona AZ (April 1, 2014) – The inaugural ILLUMINATE Film Festival will blend 22 transformative films, 15 enlightening speakers and workshops, a healing village and an innovative "view and do" experience for moviegoers to more deeply process and integrate what they see on screen while surrounded by Sedona's stunning backdrop and transformative, healing qualities, May 29-June 1.
The first-of-its-kind mind-body-spirit film festival "is at the forefront of an exploding global conscious movement connecting the film industry to a growing, identifiable, interconnected community of conscious consumers," said ILLUMINATE Founder and Executive Director Danette Wolpert, who spent five years as Miami International Film Festival Associate Director. "While industry festivals currently exist for most niche genres, one, surprisingly, does not exist for mind-body-spirit. With conscious cinema on the verge of exploding, the time is now and the opportunity is unparalleled."
ILLUMINATE showcases paradigm-busting, consciousness-expanding narrative features, documentaries and shorts including inspirational human journey stories and themes related to wellness, self-discovery, consciousness, body-mind science, yoga, meditation, spirituality, organic and plant-based food movements and sustainable living.
The full selection of films, guests, events and workshop speakers will be announced in early April. All-access passes will be available April 10. Ticket packages and individual tickets will be available in May.
Among the confirmed commitments:
The World Premiere of Death Makes Life Possible, presented by world-renowned author, speaker and executive producer Dr. Deepak Chopra and Dr. Marilyn Schlitz, former President and CEO of the Institute of Noetic Sciences, the film's co-director. This exceptional documentary explores 'the inevitable' and appeals to anyone with questions about life, death and what's next.
The Festival World Premiere of On Meditation, a fascinating portrait series that offers a rare glimpse into how meditation has transformed the personal and professional lives of notable figures including: director David Lynch, a longtime practitioner of Transcendental Meditation (TM); film and television actor Giancarlo Esposito, (Do the Right Thing, The Usual Suspects, King of New York, and drug kingpin Gustavo "Gus" Fring on the AMC series Breaking Bad); three-time National Book Award-winner and prominent environmental activist Peter Matthiessen; six-term Ohio Congressman Tim Ryan, author of A Mindful Nation: How a Simple Practice Can Help Us Reduce Stress, Improve Performance, and Recapture the American Spirit; and esteemed Hatha Yoga master Elena Bower.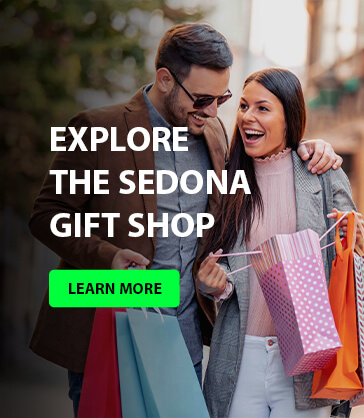 The Sedona Premiere of When My Sorrow Died: The Legend of Armen Ra and the Theremin, followed by a soul-shifting performance/sound journey by Ra, the legendary Iranian-Armenian musician. Known for both his exceptional artistry and his eccentric theatrical appeal, Ra has performed in esteemed venues including the United Nations and Lincoln Center, and has appeared on CNN, HBO, MTV, VH1 and in Vogue, The New York Times, The New York Post, The Village Voice, Rolling Stone and Glamour. The film took home Best Film and Best Documentary awards at the Byron Bay International Film Festival.
The world's first Conscious Filmmaker Convergence, a half-day film industry program for notable and aspiring mind-body-spirit filmmakers featuring workshops and panels with Betsy Chasse, director of What the Bleep Do We Know?; Illuminate board member Nicole Guillemet, former Co-Director of the Sundance Film Festival and 360 Degree Communications, a leading boutique marketing firm whose projects include What Dreams May Come, The Way, Peaceful Warrior, The Cove, Fuel, Finding Joe and The Celestine Prophecy.
Among others expected to make appearances or presentations at the Festival are Dr. Chopra, Armen Ra and Parashakti, founder of the Dance Liberation movement.
Additional festival features include:
View & Do: A New Concept in Movie-Going: to enrich the movie-going experience and enable audiences to process what they witness on screen, the "Reel Healing Series" will include a comprehensive "View and Do" experience for participants to enjoy a hand-selected, soul-inspiring movie coupled with an immersive workshop by a skilled practitioner for a deeper integration of the movie's message.
Healing Village: offering samplings and services of the region's best health and wellness practitioners including massage therapists, meditation guides, Reiki specialists, sound healers, Ayurvedic consultants, astrologers and more. Ayurveda is a 5,000-year-old system of traditional natural healing with origins in India.
Board of Advisors Brings Key Industry Experience
The ILLUMINATE Board of Advisors includes highly experienced film-festival and film-industry professionals and experts including:
Nancy Shafer, former executive director, Tribeca Film Festival
Guillemet, former co-director, Sundance Film Festival and former director, Miami International Film Festival
Sarah McLean, founding director, McLean Meditation Institute
Steven C. Beer, entertainment and sports attorney
Bill Stankey, president, Westport Entertainment Associates representing clients including Joy Behar, Gayle King, Ty Pennington and Bob Greene.
ILLUMINATE films will be screened at Sedona's state-of-the-art Mary D Fisher Theater, Creative Life Center and the Sedona Performing Arts Center. For more information, visit www.illuminatefilmfestival.com.