Guns Don't Kill: Bullets Do!
By Tommy Acosta
(January 12, 2013) 
Let's talk about guns.
For those who grew up in the Bronx, other high-crime areas or states like Arizona, guns are no big deal, legal or not. You just got to assume everyone else is packing heat and that's just the way it is.
Be careful who you mess with. Be alert at all times. You understand there is no way anyone can stop anyone from getting a gun if they want it. If the bad guys can illegally get guns anytime they want to then the good guys should have the ability to do it legally. Might as well all be on a level playing field.
But for those whose proximity to guns is limited to what they see on movies and TV, they only have what they are told in the media to help them decide whether to arm themselves or stop others from doing so.
Slowly, for these people, awareness is growing.
Guns are real. Guns are here. Guns are everywhere.
We are now being told that in the wake of the latest shooting massacres our government is taking strong and bold actions to deal with the menace of an armed-to-the-teeth population.
The input of fear into the minds and hearts of the American people continues full-force with no abatement in sight.
Images of assault rifles, bullets, pistols, kids running in terror, parents crying and talking heads expounding cram the public consciousness.
TV hosts like CNN's Piers Morgan relentlessly pound away each night at the Second Amendment and those who dare defend it.
There is a full-scale onslaught on the rights of Americans to bear arms and there is much chest pounding by those set to disarm the country as well as by those who seek to defend it. The great debate is on!
Should the right of Americans to bear arms and defend their homes and families be taken?
Should the country be disarmed and solely depend on the government and armed authorities to protect them?
Or should every red-blooded American that believes in the Constitution and Second Amendment rise in anger against those that would set the stage for an end to the America that the Founding Fathers envisioned?
To the untrained eye, it appears the gun industry, especially those that make assault weapons are on the ropes, taking a vicious beating and any second will cave in to a united Congress and determined President.
Then there is reality.
Does anyone that understands the currents of politics and the power of big money believe that there is the slightest chance that the President or Congress will do anything more than squawk, shuffle papers and wait for the storm to blow over and a more manageable crisis to deal with to arise?
Guns are big business. Ammunition is even a bigger business. Like the cameras of old where the real money was in the film, the big money in the arms industry is in the ammunition.
Think about how many rounds a couple of guys out in the woods can fire at a target in a few minutes. We are talking hundreds, maybe thousands of bullets being used in a single afternoon of target practice. Picture tens of thousands of Americans plugging away at firing ranges every day and night, and the magnitude of the amount of bullets fired annually in this country becomes graspable.
Those bullets have to be replaced. This is where the bucks are made. From the metals industry, ammunition industry, packaging industries down to the shipping industries, everyone gets a little piece of arms pie every time a trigger is pulled.
Consider how many tons of copper and brass the metals industry sells each year to manufacturers of guns and bullets. How many Americans are employed by the industry? How much tax does the government collect from the industry?
What would happen to the profit margins of the aforementioned industries should their business be so impacted by a comprehensive ban, especially against weapons that use up lots of bullets real fast?
Banning guns like assault rifles is a hit the industry just can't afford to take.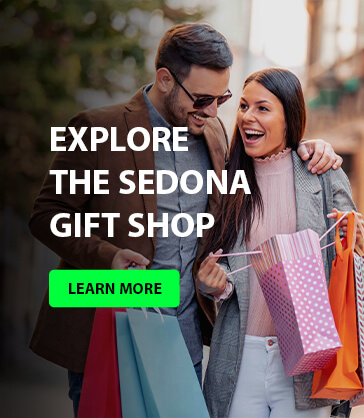 As far as the resolution of our elected officials to take out guns, take a good look at the Congress. How many members have united to take a stand against guns and the Second Amendment?
Or how about outraged citizens marching en-masse through the streets of Washington demanding an end to guns? Not!
You will notice barely more than little whimpers here and there from Congress or the people. Only in the media is the outrage visible
Fat contributions to our elected officials by gun-industry-associated-political groups ensure nothing more than a "for-show" response will come from those they help elect. Not that this is wrong or right. It's just the way it is.
The President? The Vice President? They don't have the testicular fortitude or power to cripple the industry, yet.
On both sides of the isle Congress will unite against any measures with a real bite that would hurt their benefactors. Obama and Biden don't need the embarrassment of losing on this one. They don't need a pissed off Congress to deal with on future bills and issues. Worse, they don't need millions of angry and revitalized Republicans messing up their mid-term election plans.
At best, or worse depending on how one looks at this, the administration will call for Congress to act forcefully to make it more "difficult" for Americans to get assault weapons.
They will call for a special task force to study ending gun violence and come up with recommendations.
They might consider more funding for psychological research on what triggers such acts in young minds as long as the studies steer away from the impact Ritalin, Adderall and Zoloft have on kids, violent and suicidal tendencies.
We might see recommendations by the government that Hollywood tone down violent films and that video-game companies that make the games where zonked-out kids spend hours in vicarious murder sprees, stop making them.
But that's about it. There will be no executive order banning guns. Congress will not go into emergency session to repeal the Second Amendment.
Gun and freedom advocates can breathe easier for now.
It's the future they need to stay firmly focused on.
The assault in the airwaves against guns will ease up after the President and Congress come up with their benign solutions.
But the stink of the mass shootings will linger. Fear will continue to bubble. Those that believe guns must be banned will continue to lobby to achieve their goals. There will be more mass shootings as more young Americans become unhinged by medications.
Piers Morgan will never give up his goal to disarm America. There will be discussion after discussion by "experts" proclaiming the Second Amendment is passé and obsolete in today's new world.
The country will remain bitterly divided on the issue. Those that believe in the ability of the government to protect them will become even more strident in getting rid of guns.
Those with little confidence in authority will continue to arm themselves in ever-growing numbers.
As the fury and fear grow there will be a national run on fire arms and ammo.
The arms industry and other associated industries will flourish and grow even fatter with more money to help elect amenable members to congress.
But there will be a tipping point. Global disarmament looms. The arms industry will be satiated and paid off. A deal will be made between them and the government that will ensure profits. The Second Amendment will fall. But not for a few more years. The results of the mid-term election will give us a clue as to when.
What we are seeing now is but a skirmish, with those seeking to end the Second Amendment testing the waters to see how strong they have gotten and the vulnerabilities of the Second amendment advocates.
The war has just begun.