Sedona AZ (April 14, 2013) – Sedona photographer, Harvey Stearn, will debut his new book – In Search of the Old West – on Friday, April 19 at 7:00 pm, at The Well Red Coyote bookstore in West Sedona. Stearn will discuss his photography and present a slide show featuring his work of many decades.
In Search of the Old West, authored by Stearn and designed by Carol Haralson, is a collection of fine art photographs of western landscapes, western wildlife, Native Americans, cowboys and related subjects that recapture the feeling and appeal of the Old West. A must-have for the coffee table of everyone who can't get enough of western scenery.
Harvey Stearn has been a dedicated outdoor photographer for over 60 years, starting with his own darkroom prints and moving exclusively to digital capture and printmaking in 2001. His images have won many awards and have been exhibited in galleries, museums, offices and public buildings. They have been published in magazines and have appeared on billboards. His images are represented in private collections through much of the United States. He enjoys sharing his art with others, and has taught digital photography for ten years including special classes for Native American children.
Following a successful business career including the development of the cities of Mission Viejo and Aliso Viejo in California, and extensive public service including the chairmanship of the California Arts Council, Harvey and his wife Bobbie moved to Sedona, AZ in 2002 to fully pursue their respective artistic passions of photography and painting.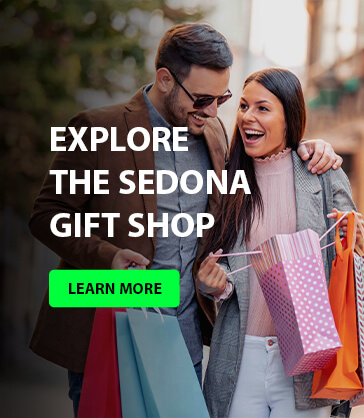 A minimum of $2,000 from book sale proceeds will be donated to Futures for Children and the Professional Rodeo Cowboys Association. Futures for Children provides ongoing programs to encourage Native American children to complete public school and proceed to college.
The Well Red Coyote is located at 3190 W. Highway 89A, at the corner of 89A and Dry Creek Road. For more information, call 282-2284 or go to www.wellredcoyote.com.