Sedona AZ (November 29, 2016) – UPDATE – During follow-up with representatives from the Arizona Public Service (APS) Electric Company, the Sheriff's Office learned there was an official APS employee in the area of the victim's business for legitimate business purposes. It appears the APS employee may have had an interaction with victim in this case and that victim responded by calling a phone number saved from a November 18, 2016, scam call. The victim's call to that number on November 21, 2016, led to a money transfer supposedly to satisfy a past due APS bill.  
Deputies are working with APS security officials to determine what, if anything, was discussed between the APS employee and the victim. APS officials also intend to verify if the victim's business was the subject of the APS employee's field visit.
YCSO apologizes for any undue concern the initial information may have caused.
Please remember that no legitimate commercial business uses the payment method employed by the phone scammer in this incident, i.e. MoneyGram transfers, ITune cards, wire transfers, etc. APS officials reiterate that they will NEVER request a payment in this manner.
The investigation remains ongoing – further details when available.  
###
Sedona AZ (November 29, 2016) – The following incident involves a suspect representing himself as an Arizona Public Service (APS) employee who was able to convince a business owner to pay an electric bill or risk power shut off.
On Friday, November 18, 2016, an unknown person called a Village of Oak Creek business claiming they were behind on their bill and the power was scheduled for shut off. The owner dismissed the call as a scam and did nothing.
On November 21, 2016, at approximately 2:45 PM, a man came into the business wearing a shirt and hat displaying "APS" lettering who stated he was there to shut off power. The owner requested information to prevent this from happening and the man/suspect provided a contact phone number before leaving. The suspect was described as white, heavy set, 5' 6" to 5' 8" in height, with a full beard. The owner called the provided number and was directed to buy 'MoneyGrams' at a local pharmacy to cover the $1200 bill.  The owner went to the pharmacy while remaining on the phone with the "APS employee," aka scammer, who directed her through the process of paying the "bill." The payment was made at a kiosk via a MoneyGram money transfer.
A short time later, the owner realized she had been scammed and attempted to stop the payment. Unfortunately, it was too late as the money had been withdrawn and could not be recovered.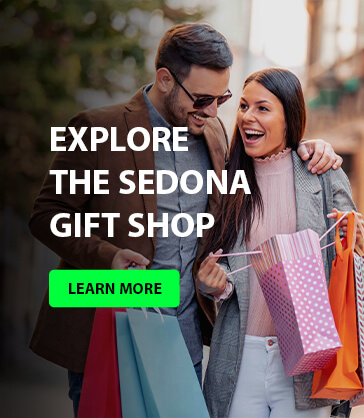 The deputy contacted APS corporate security to advise them of this incident. Similar situations involving suspects presenting themselves as APS employees have occurred around the State over the past few years. The scam phone number is fairly consistent in recent reports – here is the partial number, 866-438-XXXX
If have contact with a suspicious person representing themselves as an APS employee, please call your local law enforcement office immediately. If they leave the premises, attempt to note a vehicle license plate. 
The following is a Consumer Alert from APS issued October 26, 2016:
New scam targeting aps customers statewide – 90 incidents reported in last 10 days
PHOENIX – APS issued a warning today about a new scam where criminals masquerading as APS employees are calling customers demanding immediate payment of their electric bill under the threat of having their power turned off. Potential victims are instructed to purchase prepaid cards in a specific amount, and then call a special number to make the payment. In some instances, the call back number goes to an automated phone system that acts and sounds like the actual APS Customer Care Center.
While it is impossible to know how many customers have been targeted or have fallen for the scam, APS security has received reports of more than 90 incidents across the state in the past 10 days. APS encourages customers who have been targeted to report the incident to local law enforcement along with APS at (602) 371-7171 or (800) 240-2014 (outside metro-Phoenix).
To keep customers from becoming a victim of consumer scams, APS provides the following guidance:
APS never requires payment via a prepaid card.
The only valid phone numbers to call the APS Customer Care Center are listed on customer bills and at aps.com.
If there is ever a question about the validity of an email, website or person claiming to be an APS representative, call the APS Customer Care Center immediately at (602) 371-7171 to verify this information.
Recognize the signs of a phishing email: mismatched fonts, missing hyperlinks, improper grammar and misspellings.
Never share credit card information with an unverified source. Customers who pay by credit card at aps.com will be directed to the KUBRA EZ-Pay website, which asks them to enter a "captcha" validation code. A "captcha" typically uses a set of letters and numbers that the user is required to manually retype and submit. Any other credit card payment site is fraudulent and should not be used.
Reference: .
Citizens can contact the Yavapai County Sheriff's Office with information or questions at 928-771-3260 or the YCSO website: www.ycsoaz.gov