Showcasing Two Stirring Sedona Premieres THE ROCKET and BREATH OF THE GODS
 "Amidst the explosion of self-transformation technologies, ILLUMINATE aptly introduces the moving image as a compelling tool for empowered living."
— Martha Beck, Life Coach, O, The Oprah Magazine
Sedona AZ (February 7, 2014) – Humanity craves inspiring stories that push us along on our journey toward happiness, freedom, abundance and peace.  
Sedona's new ILLUMINATE Film Festival aims to inspire by showcasing cinematic gems which empower those who see them to live kinder, wiser, more enlightened lives. In advance of its inaugural May festival, and in partnership with the 2014 Sedona Yoga Festival, ILLUMINATE presents two exciting Sedona premieres as a Sneak Preview to its Reel Healing Series, a landmark watch-and-do film+workshop program that leverages cinema as a tool for human transformation.
On, Saturday, February 8, as part of a stellar Sedona Yoga Festival lineup, ILLUMINATE will premiere The Rocket, Australia's award-winning submission for the 2013 Academy Award, followed by a post-screening workshop with author and inspirational life coach Sarah Naylor; and the extraordinary new film Breath of the Gods, followed by a post-screening exploration into the roots of modern yoga with world-renowned yoga master and SYF keynoter, Mark Whitwell.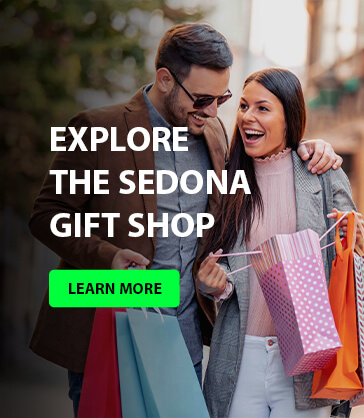 ILLUMINATE is the world's first festival platform for conscious cinema. Dedicated to spreading enlightened ideas and pushing humanity forward, the festival (May 29 – June 1, 2014) will showcase narrative features, documentaries and shorts in the mind-body-spirit genre, including inspirational human journey stories and themes related to wellness, self-discovery, consciousness, mind-body science, yoga, meditation and other spiritual practice, organic and plant-based nutrition, and sustainable living.
Boasting 4 days, 3 venues, 22 films, 15 speakers & workshops, and a multi-practitioner healing village, ILLUMINATE is the first event of its kind.  World-class immersive, soul-centered workshops, panels, and excursions complement film screenings, featuring expert facilitators, practitioners, artists, and new thought-leaders.  Poised to become the country's first conscious content market for mind-body-spirit films, ILLUMINATE is at the forefront of an exploding global conscious movement.  "ILLUMINATE is the missing link", offers Nicole Guillemet, ILLUMINATE Board Member and Former Director of the Sundance Film Festival, "between the film industry and a growing identifiable, interconnected community of conscious consumers."
ILLUMINATE Executive Director Danette Wolpert adds, "The film industry is at a tipping point, teetering on the verge of a global conscious media revolution. With Jim Carrey as the new poster-child for transformational entertainment and Warner Brothers Digital now vying for spiritual titles, the time is now to establish a home – a festival hub – for the development, exhibition, and promotion of mind-body-spirit cinema.  Sedona is a natural fit as a host city, with its unparalleled natural beauty, wellness resources, metaphysical appeal, and designation as a top 20 US Traveler's Choice destination."
With a passionate drive, indefatigable belief in the mission, a combined 180 years of experience in the mind-body-spirit industry, and community partners like the Sedona Chamber of Commerce, Sedona International Film Festival, and Sedona Cultural Collaborative, the ILLUMINATE team is equipped to deliver an authentic, heart-centered, transformative event. As Senior Programmer Sheron Foster reflects, "Selfless service drives this new venture, where your awakening is our every joy."