Political Satire by Tommy Acosta

My friend Gerry asked what I would do if I were Bernie Sanders.
I was intrigued. What would I do? What would my platform be if I were Bernie?
Hmm? Ok.  Here we go.
If I were Bernie Sanders the first thing I would do is commission a 24-hour round-the-clock hairdresser to keep my hair in place so I don't look like a crazy person.
I would also get some Botox to take off a few years. Hiring the best tailor money can buy would also be a plus.  Drop the rumpled old-man look. Especially the way the collar comes up in the back when he hunches.
Next, I would refurbish the "secure the border" slogan focusing on the word "secure" and apply it to my own platform in a simple, easy to grasp manner that would appeal to voters regardless of their intellect or persuasion.
Secure the sanctity of our electoral process. This would get me the votes of those who still believe in the process and feel it is their patriotic duty to protect it from the Russians, etc.  I would mercilessly go after those heartless communists that are still trying to subvert us. That's what putting America first is truly about.
Secure our Social Security. This would get me the old farts' vote and those who rely on it for survival.
Secure Medicare.  More votes from the senility sector.
Secure the health of our nation. I would push for taxpayer-funded universal healthcare for all, while leaving present insurance companies in place to provide choice. That would get me the votes of the uninsured of which I am sure there are plenty. Notice I used the phrase "tax-payer funded." I would never use the word "free" because it reeks of socialism and nothing is free.
Secure competitive access to medication/prescription drugs. Right from Jump Street I would allow pharmaceutical competition from other countries in to free voters from the tyranny of the prescription drug lobby. That would get me the votes of the prescription people.
Secure the education of our youth and our future. I would push for taxpayer-funded higher education for all. That would get me the college student vote. Also, I would find a way of forgiving student loans or at least lowering the rates on a sliding scale. That would get me the votes of the millions of young people struggling under the yoke.
Secure women's reproductive rights. That would get me the vote of millions of women who have the right of dominion over their own bodies. I would also call for programs that would help single mothers go full term with financial help and incentives. Pro-lifers can contribute much towards this end through a national "save a baby's life" donation program.
Secure the environment. In my first day in office I would roll back every executive decision made by the present administration against the environment, back to where we were before they came into power. That would get me the tree -hugger vote.
Secure our energy resources. I would launch a massive government and private-entity funded effort to develop competitive renewable energy sources that would allow us to eventually lower our dependence on carbon-based fossil fuels. That would get me the global warming crowd's votes and those who simply want to lower their energy bills. Also, I would give people a choice on which type of energy to use, fossil or otherwise.
Secure our borders. Not by building fences but by building state-of-the-art processing centers to help those seeking a better future in our nation assimilate into our society and weed out the criminals before they get in. Further, I would tax immigrants at a higher rate and forbid them to send any money they make in our country, back home. Young immigrants would also have to serve in the military in order to achieve citizen status.
 Secure our nation's military. I would redirect funds from buying expendable hardware to developing a weapons system so powerful no other nation on this planet would dare mess with us. Picture a buff Star Wars system even Darth Vader would fear. Once we have that weapon, we can divert funds from making bombs to providing medical care and higher education for our citizens.
Secure racial equality and a fair and equitable level of wealth for the middle and lower classes. Jobs. Jobs. Jobs for all in the development of renewable energy platforms and putting our nation's infrastructure back together. 
Secure quality health care for our veterans. These brave men and women used for war deserve the best we can provide for them. Every veteran should be issued a medical card that would allow them treatment in any hospital or by any doctor to be re-imbersed by the government. Stop the suicides!
Stop taxing the rich more because they make more. Flat tax for everyone. Households making under $40,00o that are barely surviving get a lesser rate. 
Legalize Marijuana. That's one of the first things I would do as well. Allow medical research nationally. No more Schedule 1 Drug classification. That would get me the "toker" vote. 
Practice getting mad. I would need to hone my "getting pissed" skills without raising my blood pressure when debating my opponent. People love passionate people. Remember what Bruce Lee said. "When delivering a punch, make sure it is powered by "emotional content." 
Peace in the Mid East. The situation in the Mid East as it stands is a carefully-balanced and crafted enterprise where a lot of people are making a lot of money from the conflicts, which not only consume gazillions of dollars in military hardware but also keep the warring nations in perpetual battle and unable to ever unify to pose a real threat to the West. I would need to be in office for a few months to get the lay of the land and figure a way war-machine investors can still make money without so many people having to be killed.
Now, we are going to need some really good one-liners. Can't let my opponent beat me to the punch lines.
If someone says Bernie's trillion-dollar Medicare for all idea can't work because the figures and numbers prove it, I would reply, "Fake math!"
I would add to my quiver "If Trump can divert billions of dollars from the military to pay for his wall, I can divert the same to ensure the health of our nation."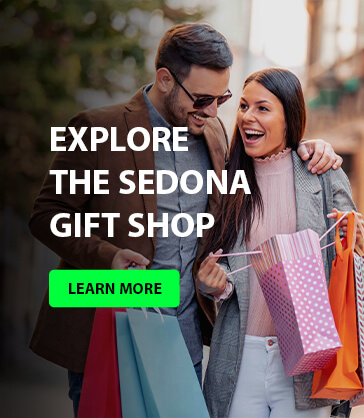 And then there's "If it's good enough for France, Germany, England, Switzerland, Denmark, China Russia and almost every civilized country on earth, it's good enough for us."
To the gun lobby I would say, "I think every American citizen has the right to own a gun. Except criminals, mentally deranged individuals, drug dealers and violent offenders."
Then there is dealing with the stigma of socialism.
I would change the phrase "Democratic Socialism" to "Compassionate Capitalism."
Compassionate Capitalism — where corporations can happily contribute, through taxes or deductible donations, to providing health care for every single American citizen, higher education for the youth of our country and a decent wage for workers.
Have I forgotten anything?
Oh yes!
I would tap the Parkland shooting survivor/activists as speakers at my rallies along with climate activist Gretta Thunberg and of course Alexandria Ocasio-Cortez.
This platform would get us the senior vote, the patriot vote, the veteran's vote, the vote of the sick; the youth vote, the women's vote, the pothead vote, the tree hugger vote; the anti-global warming crowd's vote and the working man's vote.
That's it Gerry.
That's what I would do if I were Bernie.