Sedona AZ (December 16, 2016) – On December 30, 2016 and December 31, 2016, come enjoy a portable synthetic ice skating rink while being surrounded by a huge collection of holiday lights during Tinsel Town at Tlaquepaque Arts and Crafts Village at 336 Highway 179. The 1,600-square-foot synthetic ice skating rink will be open to the public from 3 to 9 p.m. Ice skates are provided and skate time will depend on the amount of attendance.
Tinsel Town is a collection of holiday themed exhibits that have been created and decorated by local organizations and businesses from right here in Sedona, and is part of the bigger holiday effort at Tlaquepaque, Red Rock Fantasy. The ice skating rink, in addition to Tinsel Town, has been housed at Posse Grounds Park, and was moved this year to enhance Red Rock Fantasy and add more local flavor.
"This opportunity to ice skate in Sedona is such a unique activity for kids and adults, which is why we're excited to bring it back again this year. With all of the festivities at Tlaquepaque, it is no doubt that this year's location for the rink within Red Rock Fantasy will continue to make great memories," said Rachel Murdoch, city of Sedona parks and recreation manager.
All of Red Rock Fantasy is free, including the ice skating, and is brought to you by the city of Sedona's Parks and Recreation Department and Tlaquepaque Arts and Crafts Village in conjunction with the Sedona Chamber of Commerce's Holiday Central website that details where to go for holiday events and lights.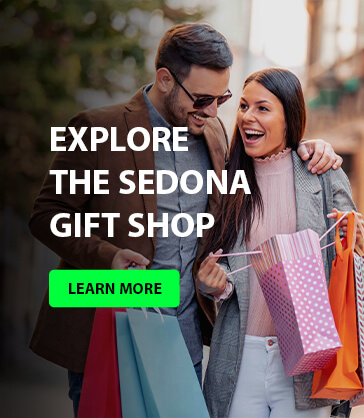 To accompany the light exhibits from the local organizations and businesses, there will also be professional displays from the following Tinsel Town sponsors: Tlaquepaque, Arizona Water Company, APS, Sedona Monthly and Vue Gallery. Tinsel Town is open to the public every day of the week through January 1, 2017 from 6 to 9 p.m. Read more about Tinsel Town, including the People's Choice Award for best light display here.
For more information on the ice skating rink or Tinsel Town, contact the city of Sedona Parks and Recreation Department at 928-282-7098 or visit www.SedonaAZ.gov/Parks.