Sedona Film Festival presents award-winning new independent films and a festival encore   
Sedona AZ (March 26, 2013) – The Sedona International Film Festival is proud to present the Northern Arizona premieres of "Hyde Park on Hudson" (starring Bill Murray and Laura Linney) and "The Gatekeepers" (nominated for an Academy Award for Best Documentary) showing April 2-5 at the Mary D. Fisher Theatre. The theatre will also host a "Festival Encore" series that kicks off Monday, April 1 with the one-night-only return of "Downtown Express", which won an award at the recent film festival.
DOWNTOWN EXPRESS
"Downtown Express" — which won the Marion Herrman Award for Excellence in Filmmaking at the recent Sedona Film Festival — returns by popular demand for one night only on Monday, April 1. The film was also one of the highest rated audience favorites. There will be two shows at 4 and 7 p.m. This film kicks off the "Festival Encore" series which will take place over the next two months featuring the most-requested festival films in return engagements.
"Downtown Express" tells a classic story of youthful rebellion, but tells it with a unique voice: through music. Set in the world of Russian immigrants living in New York City, "Downtown Express" explores the ways that old world values inevitably clash with the lure and excitement of a new country.
Under the watch of his loving but overbearing father, virtuoso violinist and Juilliard student Sasha (Grammy-nominee Philippe Quint) prepares for a critical recital meant to launch his career. Yet, he is increasingly drawn to the rhythms of the streets of New York, and when he meets singer-songwriter Ramona (acclaimed recording artist Nellie McKay), he joins her band, falls in love, and begins to lead a double life, careening frantically between two worlds. As his classical debut nears, Sasha must decide whether to break with his father and forge his own destiny.
Philippe Quint, a Grammy-award nominated virtuoso, classical violinist, and Nellie McKay, a singer-songwriter whose songs, part jazz, part sparkly pop, are noted for their wit and quirky humor. Quint's role in "Downtown Express" marks the first time that a classical musician has been featured as the lead in an American film.
HYDE PARK ON HUDSON
Academy Award nominees Bill Murray and Laura Linney star in a historical tale that uniquely explores the all-too-human side of one of history's iconic leaders. Blending literate wit and drama, "Hyde Park on Hudson" is directed by Roger Michell from a screenplay by Richard Nelson. Murray received a Golden Globe nomination for Best Actor for his performance in this film.
In June 1939, President Franklin Delano Roosevelt (Murray) readies to host the King and Queen of England (Samuel West and Olivia Colman) for a weekend at the Roosevelt home at Hyde Park on Hudson, in upstate New York – marking the first-ever visit of a reigning British monarch to America. As Britain faces imminent war with Germany, the royals are desperately looking to FDR for U.S. support.
But international affairs must be juggled with the complexities of FDR's domestic establishment, as his wife Eleanor (Olivia Williams), mother Sara (Elizabeth Wilson), and secretary Missy (Elizabeth Marvel) will all play a part in making the royal weekend an unforgettable one.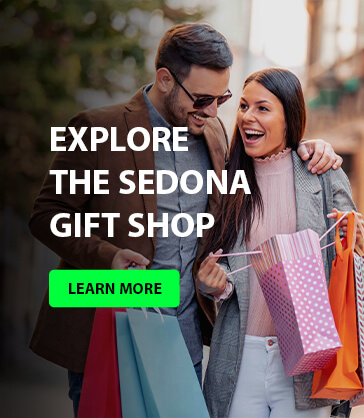 Seen through the eyes of Daisy (Linney), Franklin's neighbor and intimate, the weekend will produce not only a special relationship between two great nations, but, for Daisy – and through her, for us all – a deeper understanding of the mysteries of love and friendship.
"Hyde Park on Hudson" will be shown at the Mary D. Fisher Theatre April 2-5. Showtimes will be 4 p.m. on Tuesday and Wednesday and 7 p.m. on Thursday and Friday.
THE GATEKEEPERS
"The Gatekeepers" was nominated for an Academy Award for Best Documentary.
Charged with overseeing Israel's war on terror — both Palestinian and Jewish — the head of the Shin Bet (Israel's secret service) is present at the crossroad of every decision made. For the first time ever, six former heads of the agency agreed to share their insights and reflect publicly on their actions and decisions.
"The Gatekeepers" offers an exclusive account of the sum of their success and failures. It validates the reasons that each man individually and the six as a group came to reconsider their hard-line positions and advocate a conciliatory approach toward their enemies based on a two-state solution.
"In 'The Gatekeepers', I go to the heads of the Shin Bet, the people with the power to shape history from behind the scenes," said director Dror Moreh. "Living in the shadows, they have never spoken about their work in front of a camera before."
"No one understands the conflict between Israel and the Palestinians better than these six men. When they speak, leaders listen. Perhaps the time has come for the Gatekeepers to address the people at large, and not just the inner circles of decision-makers. I hope this film initiates that dialogue."
"The Gatekeepers" will be shown at the Mary D. Fisher Theatre April 2-5. Showtimes will be 7 p.m. on Tuesday and Wednesday and 4 p.m. on Thursday and Friday.
Tickets are $12, or $9 for Film Festival members. For tickets and more information, please call 928-282-1177. Both the theatre and film festival office are located at 2030 W. Hwy. 89A, in West Sedona. For more information, visit: www.SedonaFilmFestival.org.