Sedona AZ (December 10, 2012) – The Humane Society of Sedona (HSS) strives to keep all adoptable animals until they are placed into new homes. Because of this many adoptable animals become long term residents of HSS while they wait for their new adoptive family to come along. HSS believes in these animals and is willing to provide quality care to each one until they are adopted. To generate awareness of HSS' mission and all of their adoptable pets the The 12 Strays of Christmas campaign was created.
HSS executed its first The 12 Strays of Christmas event on December 2nd at the Poco Diablo Resort. Residents of the community were invited to attend a champagne brunch, participate in a raffle where over $18,000 in prizes were donated by local businesses and individuals, buy tickets to win a Bruce Marion original painting and sign up their pet for the 2014 WoofnPurr Calendar benefiting HSS. The RV was on site with smaller dogs and cats available for adoption and two out of the three dogs were adopted within the hour by an attendee and employees of Poco Diablo Resort.
However the most significant adoption of the day was of a cat named Shakespeare. Shakespeare had been with the shelter for four years epitomizing the concept of the The 12 Strays of Christmas. HSS kept Shakespeare at the shelter, providing him and many other shelter pets daily with quality care and loving attention knowing someday he would be adopted. HSS clearly believed in Shakespeare and so did the woman who adopted him.
The campaign for The 12 Strays of Christmas will culminate on December 15th at Tlaquepaque from 1:00 pm to 5:00 pm. The "Make the Miracle Happen" event is a continuation of The 12 Strays of Christmas and the RV will be onsite with adoptable cats, small and large dogs where one of the dogs, Olga, has been with HSS for over three years. HSS is hoping the community will rally, come out and attend this event and adopt some of these long term shelter residents to continue to "make the miracle happen" as no pet should be without a home. To show their gratitude for helping homeless pets, Tlaquepaque, the host and sponsor of this event, will give each adopter a $50 gift certificate.
The event is kid friendly and pet friendly. Kids will be able to decorate dog bones with edible frosting for their pets, have their photo taken with Santa by Nick in Time Productions, while enjoying refreshments and holiday music. The holiday wish tree will have ornaments made by children for the shelter available for purchase where proceeds will buy shelter pets new toys, leashes, food, vaccinations and spay/neuter services.
Additionally the painting "Haven" will be on display, an original piece created by the artist Bruce Marion along with people from the community. The piece was donated by Bruce Marion to HSS to help the shelter raise money as it is valued at $6800. Raffle tickets are $100 each and there is a "buy it now" option of $5500 and 100% of all funds generated are donated back to the shelter for their homeless pets. Tickets can be purchased at the event and by calling HSS at 928-282-4679 or visiting www.HumaneSocietyofSedona.com.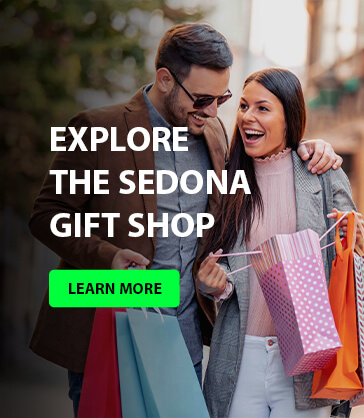 The "Make the Miracle Happen" event is free, with donations appreciated and everyone is invited to attend. HSS simply requests people come with an open heart to help get as many homeless pets as possible adopted for the holidays.
HSS would like to thank all of those who have helped make the The 12 Strays of Christmas campaign a reality including Poco Diablo Resort for generously sponsoring a majority of the brunch fees, the Northern Arizona Healthcare Foundation for a $4000 sponsorship, to Whiskers Barkery in uptown Sedona for their ongoing support of HSS including donating dog and cat treat goody bags to all brunch attendees.
HSS would also like to thank Glenn Scarpelli, who donated his time and services to HSS as the brunch emcee and Linda Goldenstein and Wendy Lippman, who along with Glenn, funded, created and produced commercials showing The 12 Strays of Christmas adoptable pets which can be seen on Sedona NOW TV. Additional media coverage was provided by Kudos who sponsored ads to promote both events.
Pet homelessness is not an issue that is going to end anytime soon. As the first year for the 12 Strays of Christmas campaign, HSS is hoping to make this an annual, signature event to promote adoption as the first choice in pet ownership as well as raise much needed funds. Join HSS in this effort by attending the second event of this campaign, the "Make the Miracle Happen" event at Tlaquepaque on December 15th and considering adopting another pet.
For more information on the 12 Strays of Christmas events, sponsorship, donations and other ways to get involved, please contact Betsy Klein at 928-282-4679 or development@humanesocietyofsedona.com.