Sedona AZ (April 30, 2019) – The Board of Directors of Humane Society of Sedona is pleased to announce the selection of Jennifer Brehler as its new Executive Director, effective May 29.  A leader in national animal welfare, Brehler has the expertise to guide Sedona and the Verde Valley toward the next iteration of progressive animal welfare practices and programs.
"After conducting a thorough search process, the Board is exceptionally pleased  to welcome Jennifer Brehler to lead Humane Society of Sedona," said Sheila Hoffmeyer, President of the Board. "Her passion and commitment to our vision of providing a caring community where every adoptable and treatable pet finds a life-long, loving home is especially valued.  Her deep knowledge of our work will enable her to lead the board and staff as we prepare for the future, expand our programs, and introduce innovative approaches to our community. We are fortunate she fell in love with Sedona."
With more than 23 years of experience operating shelters throughout the country, Brehler joins our community after spending the last five years in San Diego, where in her role as Senior Vice President and Chief Operating Officer of San Diego Humane Society, she was responsible for more than 50,000 animals annually. She oversaw operations and hospitals at three campus locations, humane law enforcement, admissions, adoptions, animal care, medical operations, facility and IT management, and signature programs: Kitten Nursery, Project Wildlife and Behavior Center. San Diego Humane Society is considered by many to be the largest animal sheltering organization in the nation.
 "It is a privilege for me to join Humane Society of Sedona to serve the people and animals of Sedona, a community renowned for its beauty and innovation with a desire for progressive animal welfare practices," said Brehler.  "In addition to my depth of animal welfare knowledge, my passion for staff development and volunteer engagement drive my leadership philosophy.  I believe collaboration with donors, public officials, and community members is paramount to the success in leading an impactful animal welfare organization.
"Although this is a big change from San Diego, and San Diego Humane Society, I am very excited about the life the Sedona community and working for the Humane Society of Sedona will bring to my family," Brehler stated.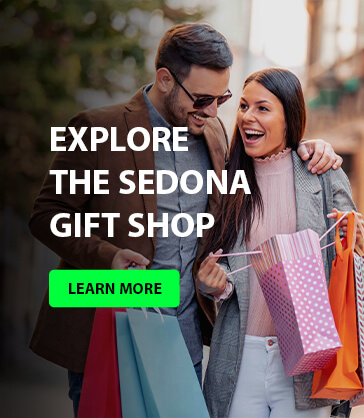 Retiring Executive Director Austin Gates is returning to her home state of Michigan to support her aging mother but will remain a frequent visitor to the Verde Valley and supporter of Humane Society of Sedona. "Jennifer and I actually worked together at San Diego Humane Society and created a strong partnership based on our core values and animal welfare philosophies," Gates explained.  "Jennifer embraces innovation, progressive practices, and a community-based approach to helping at-risk animals. She is the best person to take this amazing organization into 2020 and beyond," Gates said.
Brehler has a Bachelor's degree in Humane Leadership from Duquesne University, lectures regularly at national animal welfare conferences and is an active member of The Association for Animal Welfare Advancement. Prior experience includes serving as a leader for both the Animal protection Society of Durham and Asheville Humane Society in North Carolina and shelter management experience at the Michigan Humane Society in Detroit.  Before beginning her career in animal welfare, Jennifer was an Intelligence Analyst in the U.S. Army, serving during Desert Storm and served under the NATO Operation Joint Endeavor in the Balkan Peninsula. She was also the first woman to graduate from the U.S. Army Air Assault School in Germany.
An ardent tea connoisseur, Jennifer is a natural transplant to Sedona as she enjoys exploring the recuperative powers of the red rocks, alternative and holistic therapies, herbal medicines and acupuncture. She'll share her new home with her husband, daughter, three dogs, four cats and two parrots and her daughter frequently visiting from college.
Humane Society of Sedona is located at 2115 Shelby Drive.  Information on the services and programs provided by the shelter can be found onwww.humanesocietyofsedona.org.