By Roseanne Jennings
Sedona, AZ — Writing a song about your home can get sentimental. Choosing the lyrics and melody that describe a place so close to your heart may get overwhelming, making you hesitant to begin writing. Still, this is one of the best ways to become among the top singers mentioned in our post "Musicians in Sedona"—like Michele Branch and Stanley Jordan—who have established themselves in the industry. After all, writing a song about something you're familiar with can make it easier to tell a story or put Sedona in a good light for your listeners.
On that note, here are a few ways to write the perfect song about Sedona:
Write about your emotional connection with Sedona
Our Santa Fe River, Inc. on YouTube
Songs convey emotion. They should relay how you feel about Sedona to evoke a similar sentiment in your audience, allowing them to understand and relate to you.
That's why Bacon James, a Florida-based singer-songwriter, won this year's Santa Fe River Fest Songwriting Competition. He wrote a song entitled "Lost and Found (At the Santa Fe)" (2023) about the said river in Florida, which holds great significance to its residents. This is because Santa Fe River is a place of solace and refuge for many—including the singer. He based the song around a man lost in modern society who found peace in the river, according to his personal experience. Likewise, you can write about your emotional connection with Sedona. Perhaps it gave you a new beginning, or it's a home you always return to.
Include notable things that make Sedona special
John Denver on YouTube
Every place has something special that you are proud of. Including such notable things in your song about Sedona leaves a mark on your listeners, letting them understand your love for it.
Notice how the late singer and composer John Denver wrote his hit song "Take Me Home, Country Roads" (1971) about West Virginia. Although he declared Colorado his favorite state, he captured West Virginia's details by writing about what makes it unique, like the Blue Ridge Mountains and the Shenandoah River. These details created a pretty picture for the listener unfamiliar with the state. Similarly, you can sing about notable features like the healing vortexes in Sedona, which are famous for facilitating healing and meditation. You can even use this as a metaphor for how the city is your cure. Another is Sedona's many red rock formations. You can sing about Cathedral Rock, a beautiful backdrop used in many Hollywood films.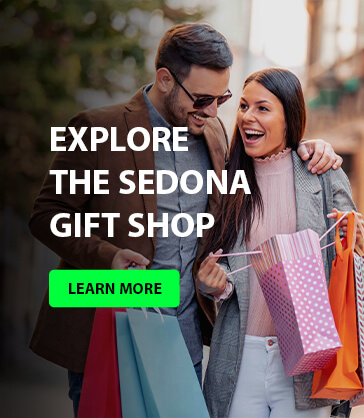 Take the listener to Sedona
Jay-Z on YouTube
Part of good songwriting about a place is making the listener feel like they're in Sedona—especially those who have never been here. Doing so, they'll be able to immerse themselves in the song and understand why you feel the way you do.
To do this, take in Sedona's surroundings using your senses. Describe what you can see (perhaps evergreen plant life), smell (like pine trees), and feel (maybe the warm wind from the desert). You can also describe how the people in Sedona behave. Being a desert town, the residents can be quieter, choosing to appreciate nature and the spirit of the West. Consider how Jay-Z and Alicia Keys sang about New York City in "Empire State of Mind" (2009). It describes bright lights that can signify hope and inspire people to come to the city. It also mentions how New York can be literally and figuratively cold, symbolizing how some people may feel in the hustle and bustle of city life. So, take a walk and think of how to bring your audience to Sedona with words.
Talk about your best experiences
James Taylor on YouTube
Highlighting your personal and best moments in Sedona helps turn your song into something uniquely yours. This personal touch is the icing on the cake—with it, no artist can come close to your song, no matter how hard they try.
Look back and visit the places you lived or studied. You can sing about your childhood home or the school where you met your best friend. To do so, you can emulate how James Taylor describes his best childhood experiences in North Carolina through the song "Carolina in My Mind" (1968). He talks about the sunshine and moonshine—simple things that've made his stay memorable. The way he reminisced shows his listeners the best side of the place, allowing them to appreciate it as he did.
Writing about Sedona is a special task. By following the tips above, you can create a song that does it justice.
Article written by Roseanne Jennings