Sedona AZ (February 10, 2012) – Continuing to celebrate its fortieth year, Keep Sedona Beautiful, Inc.'s, 33rd Annual Native Plant Workshop will be better than ever. Featuring two keynote speakers, Brad Lancaster and Jan Busco, it will take place on Saturday, March 24th at West Sedona School, 570 Posse Grounds Road, from 8:30am – 3:00pm.
Teacher, consultant and designer of sustainable environmental systems, Brad Lancaster, will be the opening keynote speaker whose topic is "Planting the Rain: Principles, Practices and Tips for Water Harvesting Earthworks and Raingardens", after which participants may attend the first of two workshops preselected from a list of eight choices. A lunch break follows, and participants will then proceed to their second chosen workshop.
Horticulturist, author and native plant expert, Jan Busco, will be the second keynote speaker of the day, addressing the topic of "Getting the Best from Your Native Plants". Ms. Busco has worked with western native plants for thirty years and is active in the local foods movement. She serves as Vegetation Program lead for the recovery of the endangered plant, sentry milk-vetch, and for several large native plant restoration and landscape projects at Grand Canyon National Park. She was horticulturist at the Arboretum at Flagstaff for eight years, and nursery manager of Theodore Payne Foundation for Wildflowers and Native Plants in Southern California for seven years. She has written three books on western native plants; Native Plants for High-Elevation Western Gardens (Fulcrum Press 2010, 2004), First Garden: How to get Started in Southwestern Gardening (Cool Springs Press 2005) and First Garden: How to get Started in California Gardening (pending).
The individual workshops will address a variety of gardening topics such as Container Gardening, Composting, Firewise Landscaping, Native Plant Essential Oils, Insects, Hydroponics, Highlands Cacti and Identification of Locally Invasive and Noxious Weeds.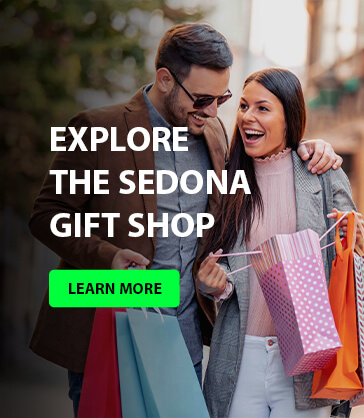 To make the day even more entertaining, there will be a silent auction which will entail a vast array of services, products and gift certificates ranging from dinners for two to fitness classes to decorative items for the home and garden. To view the items online, please visit .
Advance tickets are $20 for KSB members, $30 for the general public; an additional $10 at the door. Included in the admission are breakfast savories donated by Wildflower Bread Company, coffee and tea, lunch donated by Weber's IGA, and the silent auction. Tickets may be purchased by calling the KSB office at 282- 4938, or emailing ksb@esedona.net.
Keep Sedona Beautiful is a nonprofit organization that, by acting through the stewardship of its members and volunteers, is committed to protecting and sustaining the unique scenic beauty and natural environment of the Greater Sedona Area. For more information about Keep Sedona Beautiful, please visit www.keepsedonabeautiful.org.