Sedona News – On Aug. 19, 2022 at the Arizona Housing Forum, the Arizona Department of Housing awarded the recently completed Hope House of Sedona with the 2022 Housing Hero Award for Outstanding State Administered Community Development Block Grants (CDBG) Funded Project.
The city of Sedona selected the Hope House of Sedona as the recipient of its 2019 CDBG funds. The city receives the funding once every four years and vets proposals from local nonprofits for its use. Those funds were able to help Hope House of Sedona pay the development impact fees for a proposed shelter for homeless and at-risk families with children. Thanks to the CDBG, Hope House of Sedona planned and built a home to house up to three families and a house manager. Construction began despite the pandemic, and in spring of 2022, the Hope House of Sedona was complete. Watch this video to learn more about the project.
"At any given time there are 20 – 35 homeless students in the Sedona-Oak Creek Unified School District. We provide housing for families in the transition time so they have the opportunity to find more permanent housing, offering not only food and shelter but supportive services," said John Lothrop, president of Hope House of Sedona Board of Directors.
"The city is grateful for the determination and passion the Hope House of Sedona Board of Directors committed to this project. We're so happy to see this incredible community project being recognized," said city of Sedona Housing Manager Shannon Boone.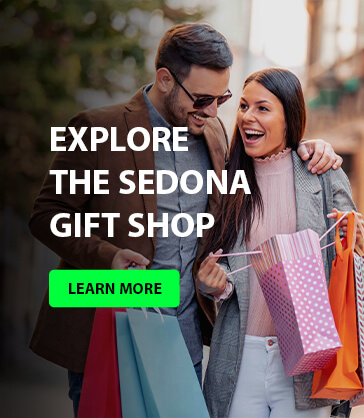 "The city of Sedona has been so supportive, not only with the grant, but also during the last four years as we've built this house," said Gale Lothrop, secretary of Hope House of Sedona Board of Directors.
The CDBG funds eligible programs and projects in communities located in the 13 rural counties in the state. Learn more about these grants here and learn more about the Hope House of Sedona at www.hopehouseofsedona.org.