Sedona AZ (June 14, 2015) – Nestled amongst the beautiful architecture of Tlaquepaque are Nicholas Kristen Honshin's two galleries: The Gallery of Wholeness, Harmony and Radiance in the Plaza of the Bells and the Gallery of the Ascending Spirit. Visitors to the Honshin Fine Art are often charmed and mesmerized by the Peace Crane Mobiles of Lou Adams.  As an offering of gratitude during the solstice, Saturday June 20 and Sunday June 21, the are inviting the public to the gallery to receive, as a gift from Lou and the entire Honshin Fine Art Family, a peace Crane with special blessing prayers for the Solstice!
"One of our prime directives as a gallery is to create a sacred space where people can get in touch with themselves." States artist and owner Nicholas Kirsten Honshin   "We like to think of it as relationship."
The ancient tradition of hand folding Japanese papers into cranes embraces a prayer for peace, long life, good fortune and personal happiness. Every year 1000 cranes are folded as an offering for a wish to be granted. Folding cranes is an act of praying for peace in troubled times.
The Peace Cranes became a catalyst for Adams who profoundly felt the need to put something out into the world that sparked a spiritual consciousness.  Her work reflects the losing of self into a greater purpose.
"When I first learned to fold a peace crane, I became obsessed and couldn't stop folding. I thought I could fold enough to prevent war. After the war began, I realized folding was a way of holding peace in the moment."  She muses "I began praying. I have been folding for more than a decade. As time passes, it becomes more important to hold a space for peace."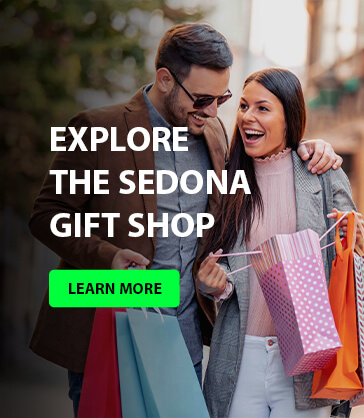 Gallery owner Nicholas Kirsten Honshin's art is an expression of his personal journey, a mythic amalgamation of ancient healing symbols, practices, and present trends in spirituality, science and nature.  Profoundly influenced by the Northwest Mystic School, a legacy passed to him by his father Daiensai Kuden Bonseki Dojin and the other acclaimed artists of this period that he grew up surrounded by their work, Honshin sees art as a form of spiritual quest.
"I think first art is about relationship with yourself and discovering who you are which is continuously changing, which I think would makes it a quest because the quest is never over, it is a continuous journey into a deeper and deeper understanding of yourself."  He continues,  "At a certain point it becomes sharing that relationship with others. Sharing that deeper understanding through poetry and art creates a bridge so that people can make their own discovery and go deeper and identify things that resonate inside themselves."
Honshin's intention is to communicate the unity of consciousness and life of all things in the universe and that is reflected in the ambiance of the two galleries.
 "When we look deeply into the moment, we are within; we find an amazing abundance, an amazing beauty.  A profound essence of discovery that shows us that life, even in its passing, is a doorway to greater understanding.  For me, that is the essence of what I am trying to communicate with my art. It is what we feel that we want people to experience in the environment of the gallery."
Also featured is the work of artists Kevin Petrilli, Duly, Lou Adams and Paul Wisdom.   From graceful mobiles with hand folded origami cranes by Adams, each of the cranes holding a prayer for peace and prosperity, to the stunning ceramic pieces of Duly the gallery captures to essence of their intention to create a sacred space for visitors.
Kirsten lives in Sedona with his wife and business partner, Krystal.  They have two galleries in Tlaquepaque Arts and Crafts Village: The Gallery of Wholeness, Harmony and Radiance in the Plaza of the Bells and the Gallery of the Ascending Spirit where he is also artist in residence on Saturdays and by appointment.  For more information about Honshin and his work please go to www.HonshinFineArt.com or call 928-282-0709