Local First Arizona's annual Buy Local Month to further encourage holiday shoppers to support local businesses
Verde Valley AZ (November 15, 2013) – This holiday season, surveys show that holiday shoppers are more inclined to support small, local businesses for their holiday needs this year. The results of the 2013 Deluxe Annual Holiday Shopping Survey showed that 35% of consumers plan to support local businesses with their holiday shopping this year. This is a 8% increase from last year's results of only 27% of respondents saying they would shop local for the holidays. 95% of respondents for the 2013 Deluxe survey also said it was "important to support small businesses," and they plan to visit local businesses this holiday season because of unique merchandise, personalized service, and good prices.
Additionally, a study of locally owned businesses across the country during the 2012 holiday season demonstrates how initiatives like Local First Arizona are helping to increase holiday sales among local businesses. The 2013 Independent Business Survey by the Institute for Local Self-Reliance showed that holiday sales for independent businesses in cities with a "Buy Local First" initiative like Local First Arizona were up 1.7%, more than four times the amount reported by independent businesses in cities with no such initiative (sales were up only 0.4%). Additionally, an overwhelming majority of Arizona businesses that responded to the survey said that the Buy Local campaign in their area has had some positive impact on their business (79% of responders).
"Local businesses should be encouraged by these findings and feel confident this holiday season," says Kimber Lanning, Director of Local First Arizona. "Due to the efforts of "buy local" campaigns across Arizona and the country, an increasing number of consumers are understanding that up to four times more of the dollars spent at local businesses will stay in the local economy. American consumers are expected to spend a combined $600 billion this holiday season, so even a small shift in spending to local businesses here at home would add up to a huge investment for Arizona communities."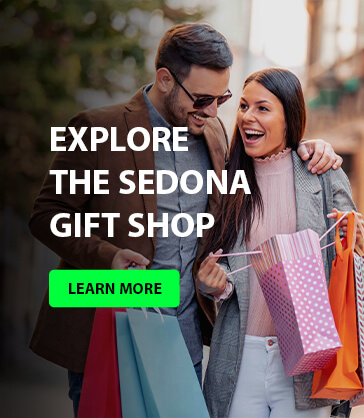 To further encourage Arizonans to support local businesses, Local First Arizona is making buying local fun and easy this holiday season with the return of Buy Local Month. Shoppers are encouraged to look beyond the big box mayhem and seek out the independent businesses in communities across Arizona to find unique gifts and make an impact of dollars staying in the local economy. This year, Buy Local Month will run from Black Friday (November 29, 2013) to Christmas Eve (December 24, 2013). 
Arizonans can participate in Buy Local Month in a number of ways: 
Holiday shoppers can take advantage of special offers from Local First Arizona member businesses. These offers will be listed at the Buy Local Month webpage.
Arizonans can participate in the Buy Local Month Video Contest. To enter the contest, contestants just need to make a simple 30-60 second video answering the following prompt: Tell us ONE thing you're excited about buying locally this holiday season! Contestants will be able to submit videos via YouTube, Vine, and Instagram from November 11 through December 8. On December 8, the video with the most votes will win an amazing culinary experience. The winner will select one of three prize options: two tickets to the Devoured Food + Wine Classic, two tickets to Savor Tucson, or four tickets to Wine in the Pines. Contestants can enter the contest here.
The Local first Arizona staff has put together a great list of tips to go local for the holidays beyond gift giving. Tips include how to go local with your holiday travel, holiday parties, charitable giving, and beyond. 
Shoppers who are looking for a different holiday gift buying experience can join Local First Arizona's Localist Holiday Shopping Road Trip on December 7th.  We will be chartering a shuttle from Phoenix and heading south to the Old Pueblo to hit the shops in the Sunshine Mile, in the 4th Avenue area and in Main Gate Square. Local First staff will join in the fun as tour guides to some of the great shops that Tucson has to offer.  Cost per person is $27 which covers transportation in a comfortable shuttle bus.  More details and registration are available by clicking here. 
Local First Arizona will be encouraging their business members to participate in Shift Your Shopping For Good, a national campaign involving over 150 business networks and 40,000 locally owned businesses that makes it easy for local businesses to give back to charities and nonprofits. Business who sign on agree to donate a percentage of sales to charity any time someone makes a purchase and mentions the promotion.
About Local First Arizona
Founded in 2003 by Director Kimber Lanning, Local First Arizona (LFA) is the largest alliance of independent businesses in the country, working to strengthen communities and local economies through supporting, maintaining and celebrating locally owned businesses throughout the state of Arizona. With over 2,300 members, LFA educates citizens, stakeholders, business leaders, and legislators about the significant environmental, economic, and cultural benefits of strong local economies. Visit www.LocalFirstAZ.com for more information.