Celebrate Hispanic Heritage Month at Sedona Public Library
Sedona, AZ (September 16, 2011) – Hispanic Heritage Month (September 15 – October 15) honors the diversity and contributions of Spanish-speaking people in the United States. This is the third year that Latino Services is celebrating Hispanic Heritage Month, and I'm taking expanding the festivities this time by offering a thorough multi-media program. Everyone is invited to celebrate "La Hispanidad" on Friday, September 23 at 6:00 p.m. in the Si Birch Community Room. There will be an exciting array of Hispanic displays, music, dance, history, and food for the enjoyment of the Sedona community.
Hispanic Heritage Month began on a national scale in 1968 with a presidential proclamation that designated the week including September 15 and 16 as "Hispanic Heritage Week." In 1988, President Ronald Reagan called for more recognition of Hispanic Americans and expanded the celebration to "Hispanic Heritage Month" running from September 15 through October 15. These dates were chosen because they encompass the Independence Day celebrations of Mexico, Chile, and most Central American countries, as well as Columbus Day or "Día de la Hispanidad," (October 12) which marks the discovery of the Americas by Europeans.
We should remember that two of the oldest European colonial cities in the United States are both Spanish—St. Augustine in Florida (founded in 1565) and San Juan in Puerto Rico (founded in 1508). In addition, Census Bureau statistics show that the Hispanic population is projected to nearly triple by 2050, from almost 48 million to 133 million, and will jump from 15 percent to 30 percent of the population. This confirms that Hispanics are the fastest-growing minority group in the United States.
In view of these significant facts, and being a Hispanic immigrant myself, I am concerned about misinformation and inaccuracies that have led to the negative portrayal of our Spanish-speaking ancestors. As the Head of Latino Services I feel it's important to organize a cultural event that will promote a better understanding and appreciation of Hispanic Americans throughout history. This program is intended to educate not only non-Latinos, but also our Hispanic youth who should be proud of their cultural roots.
Today, more than ever, Hispanic Americans play an integral role in shaping the American experience. They serve as leaders in government, law, business, science, sports, the arts and various other professions. The influence of Hispanic culture is reflected in every aspect of American life, from politics to education to music to food and even in the mainstream media. Positive views and accounts of Hispanic history and of our people's contributions to this country need to be promoted in a public manner.
I'll take advantage of Hispanic Heritage Month to recommend some of the finest works of fiction by Hispanic authors in English translation. The first place in my reading list is the Peruvian author Mario Vargas Llosa, who won the Nobel Prize in Literature in 2010. His historic novel "The Feast of the Goat" traces the journey of a woman who returns to the Dominican Republic after a few decades in the United States. She confronts the sad legacy of the terrible dictator Rafael Trujillo — nicknamed El Jefe — who ruled the Dominican Republic from 1930 until his assassination in 1961. Trujillo's dictatorship has inspired other authors such as Junot Diaz, who uses it as a springboard for his novel "The Brief Wondrous Life of Oscar Wao," and Julia Alvarez in the fictionalized biography of the Mirabal sisters, entitled "In the Time of the Butterflies."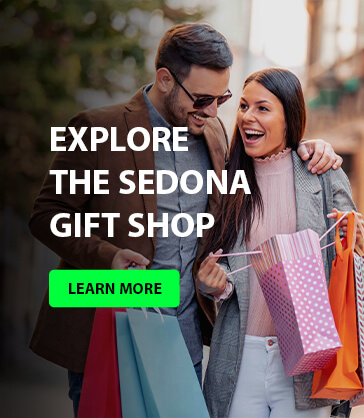 My favorite author is Gabriel Garcia Marquez, the remarkable Colombian writer, also a Nobel laureate. I assure you that anything you read by Garcia Marquez will be a thumbs up! His "One Hundred Years of Solitude" has been proclaimed the greatest novel of our era in the Spanish language—and arguably in any language. His most recent short novel, "Memories of My Melancholy Whores," raised much controversy after ten years of the author's silence. It received fierce criticism by feminist and religious commentators for its content—a man celebrates his ninetieth birthday by giving himself the gift of a virgin girl. Garcia Marquez actually based the plot on "The House of the Sleeping Beauties" by the Japanese author Yasunari Kawabata, another Nobel laureate (1968). If your curiosity is piqued, you must check out this controversial little book.
Chilean author Roberto Bolaño's "The Savage Detectives" has gained the widest recognition among English readers, and critics are acknowledging it as a modern-day classic of Latin American literature. In the same vein is "The Informers," the first novel of Colombian author Juan Gabriel Vásquez translated into English.
Come to our gorgeous library and check out fiction by these and other Hispanic authors. Mark your calendar and join us on September 23 at 6:00 p.m. to celebrate Hispanic Heritage Month!