Sedona AZ (January 12, 2014) – Hillside Merchants are offering exciting essay contest for Valentine's Day.    States Karen Reynolds Dilks, property manager,   "The tenants here have always been rather a romantic sort.  The idea they came up with is very fun and they have provided an incredible prize to the winner." 
The contest is simple.   Public invited to submit 300-to 500 word essays to "What makes their Valentine special?"   The winner will receive a 'Spoil Package' that will make 2014 Valentine's Day a memorable experience.
Prizes include dinner with private serenade from world renowned guitarist Esteban, another dining experience with special tea ceremony, private couple massage, exquisite perfume bottle, jewelry, wine flutes, heart mugs, pottery, fashion, original oil painting, movie night out candy basket, sculpture, hand carved vase, photography, gift certificates.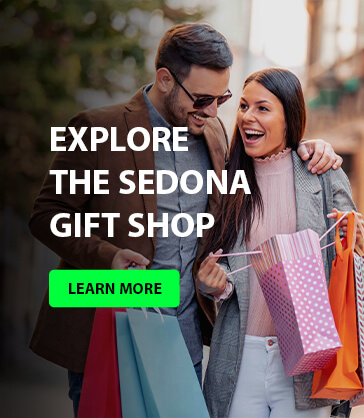 To enter, submit essay (must be 21 or over).  Entries must be personally dropped off to any of the participating merchants which include Javelina Cantina, Tea Light Café, Global Wellness Clinic, ARC, James Ratliff Gallery, Gallery of Modern Masters, The Bridge at Hillside, Baudine's Mad About Shoes, ALT Gallery, Divine Oils & Vinegars, Stone Creations, Mooney's Irish Pub, Rose's Elegance in Wood, Diva Hillside, Salon Virtu, Great Southwest, Indulge Gallery, Pop Up Gallery, Peppermint Zebra.
Continues Dilks, "Many of the merchants will provide old fashioned Valentine boxes in which to drop them in.   If I were entering I would drop the essay to all of them.   Each merchant will pick the essay that captures their heart and then overall merchants will get together and each read their choice and winner will be selected by secret ballot.  And the one winner will get it all."  
Winner will be notified February 13th.   For further information stop by Hillside, 671 SR 179, Sedona, Arizona.   Contact any participating merchants for further detail.  www.hillsidesedona.net.