Sedona AZ (November 8, 2013) – In the spirit of the Thanksgiving holiday, the Sedona International City of Peace (SCOP), in partnership with Sedona International Film Festival (SIFF), the Yavapai Food Council, and film sponsor, Pisa Lisa, are proud to present A Place at the Table, a moving documentary that follows the lives of three families experiencing hunger in America. A conversation exploring solutions to hunger right here in Sedona will take place right the film.
This timely film will take place at the Mary D. Fisher Theater in Sedona on Monday, November 25th, 2013. There will be two showings at 4:00 pm and 7:00pm. Delicious harvest soup prepared and offered by chef and community philanthropist Lisa Dahl will be available after the films and discussion.
A special ticket price of  $5.00 is requested, plus a non-perishable food donation, especially canned vegetables, tuna packed in water, and individual (no sugar added) fruit cups or applesauce. Film Proceeds and collected food will support the Yavapai Food Council and their partner organizations working to eradicate hunger in this area.
Every day 51 million people in the US experience hunger, 16 million of them do not know where their next meal is coming from. This gut wrenching reality has a name, food insecurity, and it doesn't begin to describe the suffering and loss of opportunity for those who go hungry day after day, especially children. And it is happening everywhere, including right here in Sedona.
"Like so many challenges we face as a community, change comes through opening our hearts, raising our awareness, and finding pathways for action.  Thankfully, when it comes to taking on hunger, A Place at the Table and the dialogue that follows offers us the opportunity to do it all," says Michael Iskowitz, social activist and a founding member of the Sedona International City of Peace.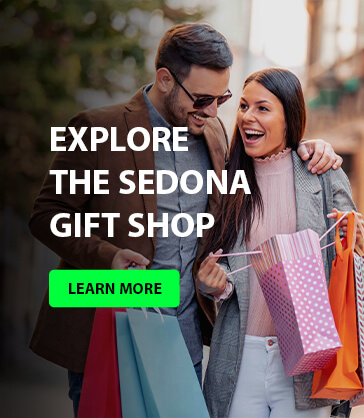 Issues of social justice, corporate welfare, and farm subsidies that hurt the poor are touched upon through the lives of real people in the film. Obvious and vital questions are raised. Why do the poorest of the poor have the worst, unhealthy food choices? How does the most prosperous country in the world permit so many of its children to go hungry?
Arizona is "dead last when it comes to childhood hunger," according to a report from an organization called Feeding America. And one in three children (621,333 kids) and one in five adults in Arizona are hungry.  Fortunately there are solutions that are working in our schools and community and by effective organizations committed to turning the tide on hunger. Representatives from the Yavapai Food Council and their local faith partners and providers will be present for the discussion following the film.
Participating in the Yavapai Food Neighbors Project is one way to help. Each neighbor is provided a reusable green bag and is asked to buy a couple extra food items each time they go to shopping. Then, on the second Saturday of every even month (Oct, Dec, Feb, Apr, Jun, Aug), the donors place their filled green bags at their door for a designated Neighborhood Coordinator to pick up. Green bags and an opportunity to sign up to participate in this simply, yet vital, program will be available.
"As Thanksgiving approaches, what better way to show our gratitude than to find our place at the table by feeding hungry children and families in our community.   Let's show the heart of Sedona by packing the theatre and together finding ways to make a difference in the lives of our neighbors — on holidays and everyday," says Iskowitz. "
To find out how you can help, attend the film and visit the Yavapai Food Council serving the hungry in Sedona and the entire Verde Valley at: www.yavapaifoodcouncil.org. Sedona International City of Peace is currently committed to provide films that inspire and catalyze action and help foster a culture of peace. For more information visit: .