Local Business, Mary's Fine Art, which recently won a coveted Red Rock Hiking Permit and will lead exciting hikes for artists into the red rock country, needs your support to be moved on to the next step for a $100,000 Grant from Chase Mission Main Street Grants® Help Mary's Fine Art Grow by Voting Online Before June 19.
Sedona AZ (June 11, 2015) – Mary's Fine Art, a local art and design business, has applied for a $100,000 grant from Chase Mission Main Street Grants®. Mary's Fine Art submitted a detailed questionnaire outlining her business plan that will result in extensive growth for her business. Mary's Fine Art needs to receive at least 250 votes to be eligible for a grant.
Sedona residents, visitors, fans of great art, and those who love to hike can show support for Mary's Fine Art by voting at https://www.MissionMainstreetGrants.com/b/49929 using Facebook Connect.
The voting deadline is June 19, 2015. Grant recipients will be selected by expert panelists.
"Mary's Fine Art is striving to grow and expand by starting a new art hikes business after having recently been awarded a Red Rock Outfitters and Hiking permit, publishing a completed manuscript on the creative process, and creating more art to sell. Receiving this grant would be an unbelievable opportunity to ensure the work of this business continues in Sedona," said Business Owner, Mary Rush Gravelle.
Through Mission Main Street Grants, Chase will award $2 million to 20 small businesses across America. All businesses that apply for a grant and meet the eligibility requirements will receive access to a small business webcast by Premier Sponsor, LinkedIn. In addition, the 20 grant recipients will receive a trip to LinkedIn headquarters.
The 20 grant recipients will be announced in September, 2015.
About Mission Main Street Grants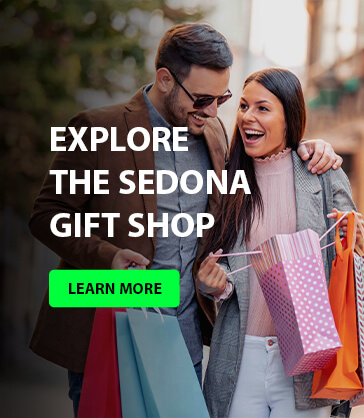 Demonstrating an ongoing commitment to small business, Chase launched Mission Main Street Grants. Chase is committed to helping small businesses so they can take big steps for their business and community.
For additional details about Mission Main Street Grants visit www.MissionMainStreetGrants.com.
About Mary's Fine Art
Mary Gravelle of Mary's Fine Art is passionate about helping others through art, creativity, and nature. Business services include making and selling acrylic-based landscape and abstract paintings, nurturing creativity in others through classes and her soon-to-be published book, and taking people out into nature to create art.
To assist other entrepreneurs, Ms. Gravelle launched Silver Graphic Design, which licenses exquisite art to budding business people to enhance their marketing materials. This way, these businesses can present a very professional image to the world for an effective cost.
To learn more, go to MaryFineArt.com.
On social media, Mary's Fine Art can be followed on Facebook at Facebook.com/MarysFineArt, on Twitter at Twitter.com/artisticspirit, and LinkedIn at LinkedIn.com/in/MaryGravelle.