Acclaimed play from the U.K. debuts on big screen at Mary D. Fisher Theatre
Sedona AZ (June 13, 2013) – The National Theatre of London returns to Sedona on Thursday and Friday, June 27 and 28 when the Sedona International Film Festival hosts the big screen premiere of the acclaimed British stage production "The Audience" — starring Academy Award, Golden Globe and Emmy-winner Helen Mirren. There will be two shows each day: 4:00 and 7:00 p.m. at the festival's Mary D. Fisher Theatre.
Helen Mirren reprises her Academy Award-winning role as Queen Elizabeth II in the highly-anticipated West End production of "The Audience".
For sixty years Elizabeth II has met each of her twelve Prime Ministers in a weekly audience at Buckingham Palace — a meeting like no other in British public life — it is private. Both parties have an unspoken agreement never to repeat what is said. Not even to their spouses.
"The Audience" breaks this contract of silence – and imagines a series of pivotal meetings between the Downing Street incumbents and their Queen. From Churchill to Cameron, each Prime Minister has used these private conversations as a sounding board and a confessional — sometimes intimate, sometimes explosive.
From young mother to grandmother, these private audiences chart the arc of the second Elizabethan Age. Politicians come and go through the revolving door of electoral politics, while she remains constant, waiting to welcome her next Prime Minister.
"The Audience" reunites writer Peter Morgan and Academy Award-winning actress Helen Mirren following their collaboration on the critically-acclaimed movie sensation "The Queen". The play is directed by Academy Award-nominated director Stephen Daldry (Billy Elliot, The Hours).
"The Audience" is garnering four- and five-star reviews from every major publication in London. Critics and audiences are raving about the production and Helen Mirren's performance as the Queen.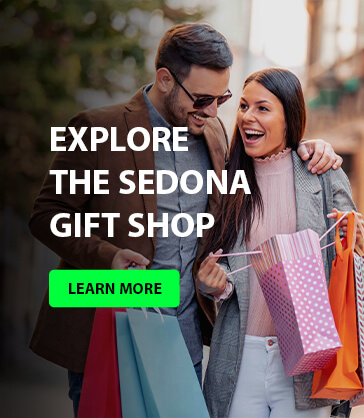 'Wholly tremendous.' — Daily Telegraph
'The first surefire, unstoppable hit of the year.' — Observer
'Funny and truthful, good-hearted, spiky, full of surprises. I loved every minute.' — The Times
'Helen Mirren dazzles again as Queen.' — Metro
'Helen Mirren makes The Audience a right-royal night out.' — Independent
'Helen Mirren is superb.' — Evening Standard
"The Audience" will be shown at the Mary D. Fisher Theatre on two days only (four shows total): Thursday and Friday, June 27 and 28 at 4:00 and 7:00 p.m. Tickets are $15, or $12.50 for Film Festival members. Tickets are available in advance at the Sedona International Film Festival office or by calling 282-1177. Both the theatre and film festival office are located at 2030 W. Hwy. 89A, in West Sedona. For more information, visit: www.SedonaFilmFestival.org.