Limited by Our Understanding.
This is a continuation of a series titled: Hearing Voices.  Preceding chapters are here.
By Tom Carroll
www.SacredSpace.org 
October 21, 2012 
Disembodied voices. Crossing three continents, and oceans. A guy who knows me as well as anyone says it was all just the work of an overactive imagination. Stealing an expensive blanket from some very nice people. I say, "borrowed" But that's not how it would look if I failed to return it before they saw it missing. Wandering around in a desert. What's significant about any of this? Where was the stuff of experienced psychological transformation? What could I really say ? Jerusalem Syndrome manifests more than one plot line. What could I say? I'd had an entertaining adventure but little more. Telling this story has been the easy part – unpacking it – giving readers a valuable, "Take Away," will be another challenge.
So… back up there on the mountain top: As busy as the day had been, when I ran out of stuff to look at and checked my watch, It was only 4:30 – which meant I had at least twelve more hours to kill. I figured that a real Man of God – or Biblical Style Prophet would be doing something "spiritual." So, shuffling stuff around in my day-pack, my fingers tightened around my last card, my ace – a pack of cigarettes and a lighter. If you know you might have time on your hands, bring a pack of smokes. Man of God that I was, I'd stopped long enough to pick up a pack on the way out of town. If I could have figured out how to turn the remaining water in my bottle into wine – all would have been perfect, and I… content to wait out the clock, and the hours of darkness that were approaching.
Sitting on the stone lip near the edge of the cliff, I watched as the smoke from my cigarette merged with light breezes – gusts of air whose uncertain motions reflected heat differentials developing now that the canyon was in shade while all the high places still radiated afternoon sunlight. Temperature differences pushed and pulled the currents around me, their movements suddenly visible in shades of blue and gray, transparent, drifting smoke. After a time, a stronger wind rose as larger masses of air rose and fell according to daily rhythms. The earth was breathing.
Tired from the effort of climbing up here and tired from the effort of waiting – I was also tired of sitting on hard stone. I found relief by stretching out on my back in the dirt. It's an odd distinction but earlier I had concluded that this was "clean" dirt. Meaning that except for chunks of copper and steel there were no human or animal contaminants mixed in. The loose soil all around was more like a fine gravel – like the clay pot shards I'd identified. Unlike fine soil that works it's way into skin and fabric making things, "dirty" – these light gravels simply fell away each time I shifted or stood up. I was already confident that, come what may – there would be no need to find a Dry Cleaner tomorrow.
As the evening darkened the sky on either side of me began to glow. Light on the Western horizon was the radiance of Jerusalem. To the east the moon was rising. Not a crescent or half sized exposure, but a full moon magnified by a lower than sea level, extra dense atmosphere. And, otherwise unheard of in a desert – humidity. Untold tons of water, boiled from the Dead Sea's surface – water now worked like a magnifying lens. A very large moon rose that night tinted with the colors of deserts that stretched to the Arabian Sea.
The valley floor, having gone dark before sunset, was visible again. The moon was a spotlight, it's light gathered and reflection from surrounding mountains. Sunlight was doing a "bank-shot" off the moon and shimmered now on the water, no less bright than it had appeared at noon. I watched as military vehicles patrolled and could even make out individual soldiers standing by their vehicles, smoking. Realizing how visible a single glowing spot of red was under these conditions, I stubbed mine out while wondering if they knew they were being watched. No one seem to be looking up in my direction. Chances were good that Jordanian troops on a similar mountain top across the water had kept an eye on me all afternoon.
Moving back to the stone ledge at the edge of the cliff, I sat with it to my back as protection from the wind blowing harder now. It had also lost all of it's mid-day warmth. As the darkness deepened I moved again. There were only a few feet between my stone seat and the edge, where the cliff dropped away. In daylight this had been a good place to sit. Now, even with the bright moon It felt threatening. If I stretched out and fell asleep I could easily roll off into space. Stepping back up on the ledge, I backed away from the cliff face, looking for another spot of dirt to lay down on a safer distance from the edge.
There was one orange left and the water bottle was half empty. Feeling neither hunger or thirst I put them away for morning. Except for being impatient for daylight, I was comfortable. I dozed and woke again.
The air was cooler but the ground was still warm. The wind had begun to blow in off the water and up the mountain, lifting a cloud of marsh dwelling insects along with it. Soon I was hearing the excited buzzing of mosquito's, lots of them. Repellant had never crossed my mind. I felt them biting through the thin material of my socks and on my bare neck and arms. There was no way to defend myself as they descended out of the dark. Remembering the wool blanket, I quickly unzipped the pack and pulled it out. It's expense and quality no longer an issue, laying flat, I draped it over me, top to bottom, tucking the ends underneath into the dirt to seal out the thirsty insects. The buzzing intensified as more arrived,the sound of their wings taking on a frenzied, even angry tone. They'd had me, dead to rights and even gotten a taste. But somehow I'd escaped. They could still feel my body heat and smell the carbon dioxide of my breath, both magnets to their senses. But the evenings blood orgy could not be consummated. For the longest time they persisted. I fell asleep listening to their winged frustration. Thankfully, Ray had thought to mention the possibility of staying the night causing me to decide to take the blanket. Wool and red colored as it was, the symbolism struck me. The lamb. The sacrifice of blood. Sign or no sign – I could not have been better protected.
Waking after midnight, the wind had died and the mosquito's were gone. The moon, now high above looked smaller, it's light still intense and very white. Minutes each took their time. With nothing to distract me from the tedium of their single file procession, I dozed again.
Waking a few hours later I felt excitement. Thought still dark there was a thin scarlet tinge visible in the East where the sun, having nearly completed its circuit would rise. I had never waited so intently for a sunrise and would always remember this one. Feeling around, I found the pack sack and the bible stowed inside of it. Shaking "clean dirt" from the blanket, I rolled it again and pushed it into the pack. By then I could see the outline of the mountain tops but it was still dark enough that I stayed away from cliff edge. Sitting again I watched a subtle, fluid transition of light and shadow, Forms became visible then distinct. Hues changed. Indigo to scarlet to red and then golden on the mountain tops. I was looking out over the Mountains of Moab. The same mountains Aaron, Joshua and the the original Nation of Israel had come down from after being a rootless, wandering people.
Light was spreading, irrepressibly, magnificent. Opening the Bible in my lap, I could now almost make out letters on the pages. The Messianic promise. Light dispelling the darkness. Hopi, Dogon, Hindu, Zoroastrian, Buddhist, Jewish. Christian's too. The deepest hopes of humanity expressed as God, outside coming down to fill us, inside. Remembering where this story started… "You do not know what is going on!" So, consider God inside filling all, erasing distinctions of inside and outside. God as all, and all in all. Do these words signify anything useful? No, I don't think they do. Maybe, from the lips of a man or woman with experience… when these people speak – words are now an expression of an experience. If anything has meaning it is something that can be experienced. Hunger is a word. And then you get hungry. If you've always been hungry – satisfied is just a word until you experience something different.
Facing the sunrise placed Jerusalem behind me, but the rising yellow disk so dominated the scene that I was nearly compelled to look in that direction and read. Resisting the urge I gave it my back and began reading in a natural, conversational tone. It wasn't right so I started from the beginning. This time in a loud voice, calling out the words as I read them from the page.
The Book of The Prophet Isaiah – Chapter 40
You'll have to find a Bible and read for yourself. Having written the story to this point I decided that it would not be helpful if I were to quote scripture. And there's nothing in it for you if I get dramatic and telling what I might have imagined about it later… Let me ask you; If I say, "You don't know what's going on here!" Would that impress you? Yes, no, maybe… probably not. But if you had heard a massive voice, saturated with other worldly authority, yelling the same thing down your neck… different, Huh? Ya. Very different. That incident was more than a year in the future but the momentum had already begun to build.
The Book of The Prophet Isaiah – Chapter 40
Un-weighted from any need to analyze and having no audience to impress, I read – falling deeply into word, sentence and paragraph. These were not my words. Figuring that I'd most likely never know why or to what effect, I was no more than a voice crying in the wilderness.
It may have only been my imagination, but as I came to the end of the reading it seemed that the morning stillness had deepened. There was no wind, no breeze Just an immense silence. I did not feel that I was finished. Turning back around to face the East, I repeated the proclamation, at times feeling near to overcome by the power of the ancient words. Coming to the end for the second time I was again enveloped in the silence, the assignment was finished. This time I really felt it. In the full light of the morning I walked back over to the cliff edge, now unafraid to stand close. Peeling the last orange, I gazed into the emptiness below, the scene already familiar, writing itself even deeper into memory. It occurred to me that I could have been feeling foolish. After having come here from such a distance and done what I had done and even told people who I would have to see again – I could have felt very uncomfortable right then. Instead the feeling I had was one of quiet satisfaction, knowing that I had done what I Had come for – what I was supposed to do and now it was simply time to leave.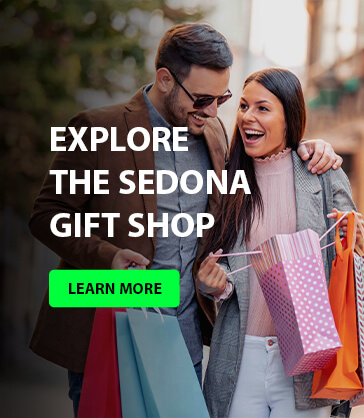 To be Continued. Or… see the Post script below:
The Book of The Prophet Isaiah – Chapter 40
Comfort ye, comfort ye my people, says your God! Speak Ye comfortably to Jerusalem, and cry unto her, that her warfare is accomplished, that her iniquity is pardoned: for she hath received of the LORD'S hand double for all her sins! The voice of him that cries in the wilderness, Prepare ye the way of the LORD,
Why wasn't Condalisa Rice standing here instead of me? It took a special effort to quiet my thoughts and simply speak aloud what I was reading.
Make straight in the desert a highway for our God. Every valley shall be exalted, and every mountain and hill shall be made low: and the crooked shall be made straight and the rough places plain: And the glory of the LORD shall be revealed, and all flesh shall see it together: for the mouth of the LORD hath spoken it. The voice said, Cry. And he said, What shall I cry?
The words on the page said, "Cry!" The mountains impossible ruggedness.They would remain sharp and rugged. The terrain that must be subdued is inside us. Inside of self – behind and beyond self. But not without a frustration of spirit that cries! rather than meekly mouthing it's requests.
All flesh is grass, and all the goodliness thereof is as the flower of the field: The grass withers, the flower fades: because the spirit of the LORD blows upon it: surely the people is grass. The grass withers, the flower fades: but the word of our God shall stand for ever.
I shuddered at the implications of this passage. We identify so completely with our bodies even as we watch those around us age and slip away. Then come the day and we see the signs clearsings that we too have aged. Take heart. Really! The Word spoke us into being. Doesn't this make us that Word which stands forever? This was not the time or place for cleverness. When we begin to suspect simple self identification as compared to transpersonal self nature we may have a better understanding of what these verses are speaking of. Take Heart!
O Zion, that brings good tidings, get thee up into the high mountain; O Jerusalem, that brings good tidings, lift up thy voice with strength; lift it up, be not afraid; say unto the cities of Judah, Behold your God! Behold, the Lord GOD will come with strong hand, and his arm shall rule for him: behold, his reward is with him, and his work before him. He shall feed his flock like a shepherd: he shall gather the lambs with his arm, and carry them in his bosom, and shall gently lead those that are with young.
Some scripture is written as a literal narrative, an historical account. But prophetic passages like these force careful consideration. I have come to see them as signs left by the side of the road. They are messages most helpful to those who have already traveled that certain distance – assurance to travelers that they have not lost their way – encouragement to continue. To the contemplative the high mountain is the quiet heart. To reach it can be compared to the effort of climbing difficult ridges and dangerous rock faces. You know the truth of these words after making the climb. Until then, call them metaphors or call them meaningless. Pass them by and find something solid to work with.
Who hath measured the waters in the hollow of his hand, and meted out heaven with the span, and comprehended the dust of the earth in a measure, and weighed the mountains in scales, and the hills in a balance? Who hath directed the Spirit of the lord, or being his counselor hath taught him? With whom took he counsel, and who instructed him, and taught him in the path of judgment, and taught him knowledge, and shows to him the way of understanding? Behold, the nations are as a drop of a bucket, and are counted as the small dust of the balance: behold, he takes up the isles as a very little thing. And Lebanon is not sufficient to burn, nor the beasts thereof sufficient for a burnt offering. All nations before him are as nothing; and they are counted to him less than nothing, and vanity.
Many read this as arrogance and are pleased to have found another excuse to discount a bothersome book. Others revel in an exuberant expression of our true nature – and are encouraged. I think both are getting something worthwhile. I bet this sounds patronizing.
To whom then will ye liken God? or what likeness will ye compare unto him? 19The workman melts a graven image, and the goldsmith spreads it over with gold, and casts silver chains. He that is so impoverished that he hath no oblation chooses a tree that will not rot; he seeks unto him a cunning workman to prepare a graven image, that shall not be moved.
I do not condemn the idolater. I give him a wink every morning when I look in the mirror.
Have ye not known? have ye not heard? has it not been told you from the beginning? have ye not understood from the foundations of the earth? It is he that sits upon the circle of the earth, and the inhabitants thereof are as grasshoppers; that stretches out the heavens as a curtain, and spreads them out as a tent to dwell in: That brings the princes to nothing; he makes the judges of the earth as vanity. Yea, they shall not be planted; yea, they shall not be sown: yea, their stock shall not take root in the earth: and he shall also blow upon them, and they shall wither, and the whirlwind shall take them away as stubble. To whom then will ye liken me, or shall I be equal? says the Holy One. Lift up your eyes on high, and behold who has created these things, that brings out their host by number: he calls them all by names by the greatness of his might, for that he is strong in power; not one fails.
All that is happening is contracting and expanding. The breath A beating heart. My friend and teacher told me this at one point and I filed it away along with all the other stuff I didn't understand. "All that is happening, he said, "is like your breath, expanding and contracting. At some point we contracted and forgot to let go… to expand again." So, next time somebody tells you to, "Take a breath! Consider it good advise. One day we will be amazed by what we have regained! This is expressed so beautifully in these final words by the Prophet.
Why say thou, O Jacob, and speak, O Israel, My way is hid from the LORD, and my judgment is passed over from my God? Hast thou not known? have you not heard, that the everlasting God, the LORD, the Creator of the ends of the earth, faint not, neither is weary? There is no searching of his understanding. He gives power to the faint; and to them that have no might he increases strength. Even the youths shall faint and be weary, and the young men shall utterly fall: But they that wait upon the LORD shall renew their strength; they shall mount up with wings as eagles; they shall run, and not be weary; and they shall walk, and not faint.
For the Contemplative – for anyone who has tasted interior silence these words jump from the page. Until they do – they just don't. Kinda strange – even funny. Everything that's temporary changes. That sounds close to being a quote from baseball legend and prince of tortured logic – Yogi Berra. Like… "A nickel ain't worth a dime anymore!" Yep, Yogi….that's just the way it is.