Sedona AZ (November 7, 2017) – A movement is afoot in Sedona to change the world–or at least one person's life at a time.
Its name: Healthy World Sedona (HWS). Its mission is to improve human, planetary and animal health through a whole food plant-based (WFPB) lifestyle.  
Why?  Many dreaded chronic health conditions are not only caused by our diet, but are preventable or even reversible when we change the way we eat.
Moreover, what we eat has a greater impact on global challenges, like climate change, than our transportation or how we heat our homes.
Learn more about Healthy World Sedona on Wednesday, November 15, from 1:00 – 2:00 p.m. at  Osher Lifelong Learning Institute's (OLLI's) Lunch and Learn program, in room 34 of Yavapai College's Sedona Center (on Cultural Park Place, across Rte 89A from Red Rock High School).
Bring your lunch (or come for complimentary coffee, tea, water, and some fruit and plant-based cookies provided by HWS) at 12:30, or come from 1:00 – 2:00 to hear from and ask questions of its leadership team: Don Fries, Chris Kalinich, Bev Bow, and Jon Thompson.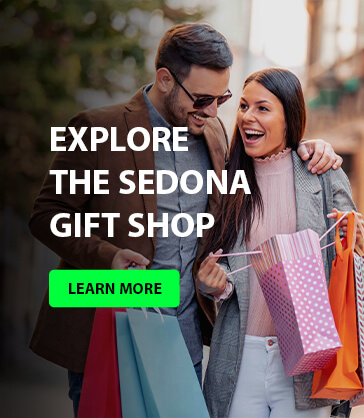 HWS is already active in our community.  They teach WFPB cooking twice monthly in coordination with Natural Grocers, engage local restaurateurs to offer WFPB menu options, and teach healthy lifestyle classes at Yavapai College.
On the weekend of January 20 and 21, however, they'll bring to the Sedona Performing Arts Center the highlight of their year; the Sedona VegFest – a two-day celebration of the joys of WFPB eating.
Programs will be offered by some of the top plant-based nutrition, lifestyle and healthcare experts in the nation.  Delicious food options will be available for lunch and snacks. Cooking demonstrations from knowledgeable chefs will be provided–all in a fun, festive atmosphere.
Learn more about the Sedona Vegfest at their website:  http://healthyworldsedona.com   
Find out directly from the leaders of HWS at OLLI's  Lunch & Learn on November 15 how easy it is to adopt a lifestyle that can create remarkable, positive results for your own health, and for the world.  This enjoyable, informative event is free and open to all!
OLLI is a local, volunteer, peer-to-peer, adult education program (part of Yavapai College) that offers many learning groups and workshops each term for a nominal fee.  Its Winter term catalogue will be available on line in December atwww.ollisedonaverde.org.   For more information about OLLI or the Lunch & Learn program, please call: 928-649-4275.