Sedona News – Health First Foundation Northern Arizona recently awarded more than $400,000 in grants and scholarships to improve health and well-being in the region.
As part of its annual Northern Arizona Community Health Grant cycle, the foundation awarded grants to four nonprofits for initiatives demonstrating a positive and sustainable impact on community health in the region. Grants of up to $100,000 each went to:
Red Feather Development Group for clean water access and hygiene solutions in Hopi and Navajo homes lacking running water. Water and hygiene resources are proven, cost-effective ways to reduce disease.
North Country HealthCare for team-based care in a family medicine residency clinic that emphasizes wellness, preventative care, and better care coordination for high-need patients.
Creek Valley Health Clinic for implementing a Food Rx program in Colorado City. The purpose is to increase access to healthy foods and nutrition education for people who have or are at risk of developing chronic diseases like diabetes, hypertension, and obesity.
Griffith Blue Heart for training and equipping Flagstaff Police Department personnel with the ability to provide life-saving care in time-sensitive cardiac emergencies. This program addresses a leading cause of death—heart disease.
"Our 2022 grant awards emphasize innovation, health promotion, and the social determinants that affect health and well-being," said Sandra Kowalski, Health First Foundation president and CEO. "We are excited to see the positive and life-saving outcomes these programs will have in our northern Arizona communities."
In addition, Health First awarded funding and support for pandemic mitigation to Tuba City Regional Health Care and the Havasupai tribe.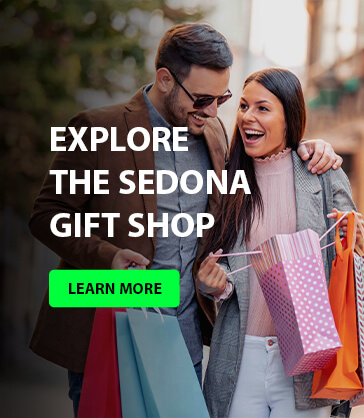 Scholarships totaling $23,000 went to 11 college-level students studying in northern Arizona to become health professionals. Two new scholarships supported a student studying integrative health and a military veteran.
Health First is currently asking residents to give to its matching gift challenge benefitting the Wildcat Extended Day at West Sedona Elementary School, a Title 1 school where more than 70% of children are from low-income households. The campaign seeks to raise $100,000 for the before- and after-school program which is free to parents and supports the health and well-being of children. The foundation is offering $50,000 to match donor gifts through the end of June. Donations are accepted at https://give.healthfirstforall.org/sedonawildcat.
Since 2016, Health First Foundation has invested more than $18 million in community health, helping hundreds of thousands of people achieve better health. For its efforts, Health First Foundation was recently recognized as a Healthy People 2030 Champion by the Office of Disease Prevention and Health Promotion, part of the U.S. Department of Health and Human Services.