Sedona, AZ — As animal lovers, we always want the best for our furry companions. We take them to the vet, give them nutritious food, and make sure they get plenty of exercise.
But have you ever considered reflexology as a way to keep your pets healthy and happy? That's right, the ancient art of reflexology can be applied to pets, and it's gaining popularity among pet owners who want to take a holistic approach to their pets' health.
Reflexology is based on the principle that specific points on the feet, hands, and ears correspond to different organs and systems in the body. By applying pressure to these points, a reflexologist can stimulate the body's natural healing mechanisms, promoting overall health and wellbeing.
Mammals are not only physical and spiritual manifestations. We are also electrical beings. It is through the body's neurological system that every function of our anatomy is controlled.
When something disrupts the flow of this biochemically produced electrical current, the particular organ or part of the body stimulated by the neurological line of transmission falls out of balance. It becomes diseased.
When blockage of this energy occurs and the electrical flow is impeded, the nerve endings, which correspond to the diseased or distressed part of the body, become sensitive. The Reflexologist tries to locate these points and gently stimulate them with finger pressure. This breaks up the congestion and allows the energy to flow more freely.
Reflexology has been around for thousands of years, with evidence of its use dating back to ancient Egypt, China, and India.
Today, reflexology is widely practiced in many parts of the world, and its applications have expanded beyond humans to include animals.
Master Reflexologist Thomas Acosta has written a book called "The Healing Paws Method," which outlines the principles and techniques of pet reflexology. The book has received numerous positive reviews since its publication in 2021, with many readers praising its practical advice and easy-to-follow instructions.
"All you have to do is know the points on your pet's paws to press that correspond to the body part of your pet that needs healing and press gently for a brief mount of time," Acosta states. "Your pet, especially your dog, will love it and beg for more because they instinctively know it is good for them."
One reason why holistic approaches to modern veterinary practices are catching on is that pet owners are becoming more aware of the potential side effects of conventional medicine.
While prescription medications can be effective, they can also have harmful side effects that may cause more harm than good. Pet reflexology, on the other hand, is a natural, non-invasive treatment that can be used alongside conventional medicine to enhance its effectiveness.
The benefits of Reflexology for pets are numerous.
By stimulating specific points on their feet, a reflexologist can help boost their immune system, improve their digestion, relieve pain and tension, and promote relaxation. Reflexology can also be used to treat specific health conditions, such as arthritis, allergies, and anxiety.
As an animal lover, we are always looking for ways to improve the health and wellbeing of our pets. Pet reflexology is a natural and effective way to do just that.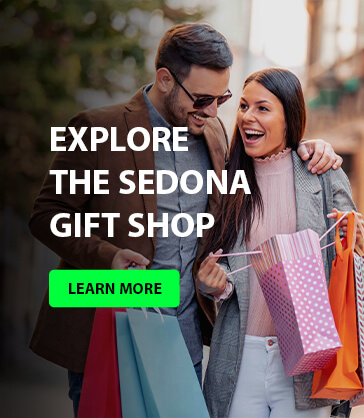 By learning the principles and techniques of reflexology, pet owners can take an active role in their pets' health and happiness.
In addition to reflexology, there are many other holistic approaches to pet health that can be used to improve your pet's overall wellbeing.
Here are a few examples:
Acupuncture: This ancient Chinese practice involves the insertion of thin needles into specific points on the body to stimulate healing and promote balance. Acupuncture can be used to treat a variety of conditions in pets, including pain, arthritis, allergies, and digestive issues.
Massage: Just like humans, pets can benefit from the healing power of touch. Massage can help improve circulation, reduce stress and anxiety, and relieve pain and tension in the muscles and joints.
Herbal medicine: Herbs have been used for thousands of years to treat a variety of health conditions in humans and animals alike. Many herbs are safe and effective for pets when used properly and can be used to treat everything from digestive issues to anxiety.
Homeopathy: This holistic practice involves the use of highly diluted substances to stimulate the body's natural healing mechanisms. Homeopathy can be used to treat a wide range of conditions in pets, including skin conditions, behavioral issues, and allergies.
Chiropractic: Chiropractic care involves the manipulation of the spine and other joints to improve mobility and relieve pain. Chiropractic can be used to treat a variety of conditions in pets, including back pain, hip dysplasia, and arthritis.
It's important to note that while holistic approaches to pet health can be effective, they should always be used in conjunction with conventional veterinary care. Before trying any new holistic therapy, it's important to consult with a veterinarian who is trained in that modality to ensure that it is safe and appropriate for your pet's specific needs.
In conclusion, there are many holistic approaches to pet health that can be used to improve your pet's overall wellbeing. From acupuncture to chiropractic, herbal medicine to massage, there are a variety of safe and effective therapies available to pet owners who want to take a natural approach to their pet's healthcare. By working with a veterinarian who is knowledgeable about holistic therapies, pet owners can help their furry companions live happier, healthier lives.
So, if you're looking for a holistic approach to pet care, consider giving reflexology a try. Your furry companions will thank you for it!
Master Reflexologist Thomas Acosta will be giving a free talk on Pet Reflexology Saturday, May 13, at 3 p.m., at Bell Rock Plaza, 25 Bell Rock, Sedona Az, 86351, in the Village of Oak Creek.