Sedona AZ (December 19, 2013) – Green Light will countdown 2013 at the Hoppy Grape in West Sedona, singing goodbye to the year almost gone and hello to the one that is coming.
From 9 p.m. to 1 a.m. Tuesday Dec. 31 the band will play their rocking mix of original tunes that get people dancing and singing at the same time.
Led by Baby Boomers Tommy Best and Chicky Brooklyn, this is one band that defies the rock of ages.
"Think of us this way," Tommy said. "We're a bunch of old guys with a bunch of new songs. That's why everybody digs the music. It's like songs we never got to hear when our generation was growing up because those of us who wrote them had to stop for a while to get married and do life and all that. We had to hang our musical dreams on the shelf for a while to raise families and secure ourselves in the real world."
With that behind them, Chicky and Tommy do what they love to do the best — making music.
With Tommy on bass and Chicky on rhythm guitar the band plays a beautiful selection of original songs that cover the full spectrum of human emotion, playing with a fervor that was never lost.
"Every song we play has a meaning; was written with a person or episode in our lives in mind," Chicky said. "That's why they ring true, as simple as they are."
Joined by fellow Sedona artists Uncle Marc on trombone and keys, Robin Miller on lead and sometimes special guests stars like Mike Reed and Lee Sullivan on sax or Eddie Barattini on drums, the band fills every musical space with richness, fullness and joy.
'We just love to play," Tommy said. "We get up on that stage and we forget everything but the music. Who we are or were in life doesn't matter. It's what we are doing on stage that counts."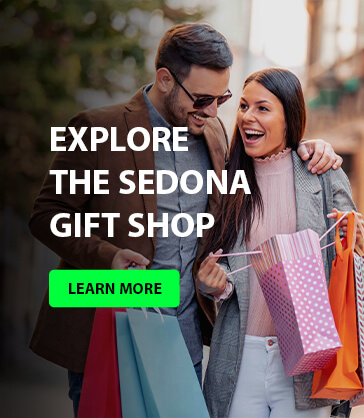 They are a powerful, eye-riveting band. There is no one solo-performer that becomes the focus of the show. Each musical personality on that stage is a stand-alone star.
"Tommy and I are just as blown away as the audience is watching our musicians play," Chicky said. "We are each others' fans."
But at the end of the musical day, it's their voices that stand out.
"We are a vocal group first and foremost," Chicky said. "We can explore musical horizons but we always come back to the song."
Songs like Deep River, Keep Your Eyes on the Road, Green Light and All My Life have people singing with the choruses. Everyone has a favorite song.
"A song is greater than the sum of its parts," Tommy said. "Consider every song you ever loved. It was the melody, the words and the arrangement coming seamlessly together at just the right point in your life, to create a powerful emotion you feel over-and-over every time you hear it. That's what our songs do."
Every band sooner or later finds a venue they can call home. Such is Hoppy Grape.
"What the Cavern was to The Beatles, The Hoppy Grape Lounge is to us," Chicky said. "It's got great vibes, wine, beer, taps and snacks, a really cool bar, a waterfall in the outside patio where musicians play. The people who come there are really nice."
If you come to the Hoppy Grape New Year's Eve to see the band, enjoy the libations and meet new and old friends, there will be a cover charge of $25 that includes a drink, party favors and a champagne toast. For another $25 patrons can enjoy an all-you-can-eat buffet by Heartline Café. Both can be purchased for $45.
For more information call 928-554-4682 or visit sedonawineandbeerco.com.