By Jennifer Epperson
Executive Director, ImagiVenture Foundation

Sedona AZ (May 10, 2013) – I go to the library for stories–short ones, novels, and autobiographies. Because libraries are democratic places, anyone can find, deep within its pages, something or someone they can relate to and enjoy getting to know.
Libraries provide a civilizing influence on community. They provide information, respite, a place to read, study, research, learn, and engage with others. Our library in Sedona is a lovely light-filled space sectioned by category, usage and age. It has cozy corners and outdoor gardens, a fireplace and good Internet. It has an interesting selection of books, with space for more.
For the Guns/Children Exhibition, I envisioned a place accessible to everyone in the community. With a tight budget and high hopes, I launched a search for a place to host the event that landed me at the library steps. The ImagiVenture Foundation team needed an intellectual partner to pull off the series of free, public events that make up the month-long GUNS/Children Exhibition starting May 10. As ImagiVenture's executive director, I am confident that there is no better partner to encourage an intellectual conversation than the Sedona Public Library.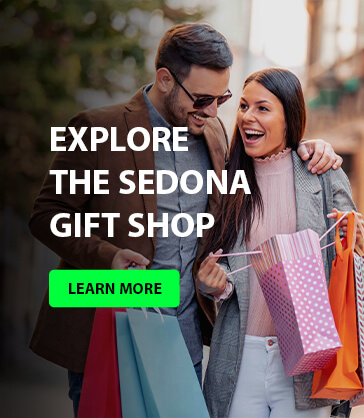 I am pumped and terrified to have this amazing opportunity to bring you a collaborative art exhibition featuring 30+ artists who have given freely of their time to engineer this event, to create for this event, and finally to produce it for you to enjoy. For months, behind the scenes, cultural creatives have been researching, painting, agonizing, sculpting, writing and collaborating, laying the groundwork for Sedona to have a public conversation about guns and children. And you all are invited to join in.
Visual artists will lead the way, opening the doors and possibly your minds with an amazing explosion of imagination. Artists have taken up this subject with vigor, thoughtfulness, humor and grief. On opening night, performers will move you through the space with dance, spoken word and music. Later in the month at Java Love Cafe, you will get a chance to tell your gun stories and listen as others tell theirs. As a grand finale, the library will host a Community Conversation about guns and children, in talk show format with special guests presenting thought-provoking perspectives, influences and facts. You are invited to join and co-create an exciting and informative evening.
The exhibition was conceived as a politically neutral platform, allowing the artists to express themselves freely, as guaranteed by the first amendment. So, what do I hope happens? That you, dear viewer, as the artists have done before you, will consider your ideas and beliefs about guns, and about children. Where is your allegiance, and what is your personal responsibility? I believe few people condone violence to children, but our actions regarding protection are diverse and often at odds with one another. As both guns and children proliferate, which will be protected: Our right to own guns, our children's safety, neither or both?
We welcome the community to join in the conversation and enjoy the show.