Sedona AZ (April 19, 2018) – Award-winning Groove Jazz composer Will Donato will be touring and celebrating the release of his album "SUPERSONIC" which is also the hit title cut from his newest album also called Supersonic. Will Donato is performing in Sound Bites Grill's show room on Saturday April 21st at 7pm in Sedona.
Will who has charted on Billboard Groove Jazz charts is a smooth jazz composer, alto saxophonist and recording artist. He will be performing with special guest vocalist Sandra Bassett.
Donato has performed with some of the best known musicians of the genre, namely Al McKay of Earth, Wind and Fire, Bruce Conte of Tower of Power and Steve Reid of The Rippingtons.
Donato will also be performing his latest radio single "GRAVITAS" (The Paul Brown Mix!) which features an incredible international cast of the very best musicians in the contemporary music scene today including Gunter Asbeck (Germany), Christian Poezach (France), Michael Whittaker (Nashville), Paul Brown (Los Angeles).
"…I have had such great success with my new CD release "SUPERSONIC" and wanted to present the new compelling and vibrant mix from hit maker Paul Brown on my original composition "GRAVITAS!" You have all touched my heart and thank YOU for your amazing support of my music! This project is also dedicated to my Diana for seeing me through this wonderful journey of life and music! Diana, you are my heart and soul and an unending source of inspiration I love you with all my heart and feel like I won the lottery with you in my life! May I present "GRAVITAS!" … Will
Will Donato is one of music's most dynamic performers, gifted with the ability to bond and connect with his audiences. In recent concert events, Will has headlined or shared the stage as a special guest at the Blue Note-NYC, The Sea Breeze Jazz Festival, The Algarve Groove International Jazz Festival-Portugal, The Rehoboth Beach Jazz Festival, Humphrey's By The Bay, The Capital Jazz Cruise, Rick Braun's New Year's Eve, The Low Country Land & Sea Festival, Manitoba, Canada Summer Concerts.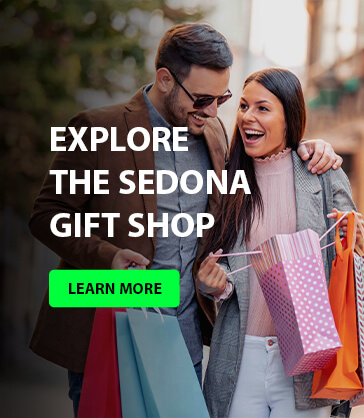 He has also worked outside the groove jazz genre as well, most notably with Gerald Levert, Toni Childs, and pop star Richard Marx. Will Donato can also be heard on the soundtracks from several movie scores including "Thelma and Louise," "The Wedding Planner," "Under the Boardwalk," and "No Man's Land."
Will's new album SUPERSONIC was released on Innervision records on August 18th, 2017. This new project featured some of the most talented people in contemporary groove music – musicians, engineers, and creative artists, including: Jeff Carruthers, Craig Chestnut, Byron Counts, Dave Donnelly, Tony Guerrero, Don Hoeber, Chase Huna, Tateng Katindig, Rod King, George Landress, Kay-Ta Matsuno, Tony Moore, Steve Oliver, Christian Poezach, Darren Rahn, Eddie Reddick, JJ Sansaverino, Gary Stanionis, Eric Valentine, Roberto Vally, and Darryl Williams!
A resident of Palm Springs, California, Donato is a frequent headliner with his band "The Art of Sax" at smooth jazz concerts in the area. He is also a frequent guest of Jim "Fitz" Fitzgerald, a pioneering smooth jazz concert promoter and morning drive radio personality on Palm Springs' KJJ.
Sound Bites Grill is excited to have him play. Groove Jazz enthusiasts you won't want to miss this amazing saxophonist and vocalist Sandra Bassett. Doors open at 5:30pm and show time is 7pm. Tickets start at $25 and can be purchased by calling 928-282-2713 or visiting SoundBitesGrill.com
Sound Bites Grill is located at the Hyatt Pinon Pointe Shops in uptown Sedona. They serve lunch and dinner daily. Hours are 11:30am to 9pm. Music is offered nightly in addition to patio dining, happy hour and weekly wine tasting. Call 928-282-2713 for reservations, info or tickets. There is no charge to eat in main dining room and patio.
When: April 21, 2018
What: Groove Jazz Artist Will Donato & Vocalist Sandra Bassett
Where: Sound Bites Grill Show Room 101 N Hwy 89a Sedona AZ, 86336 at Hyatt Pinon Pointe Shops Uptown Sedona. Cross Street Hwy 179
More Info: 928-282-2713 • www.soundbitesgrill.com