Sedona AZ (January 18, 2013) – Green Light, Sedona's all-original-songs vocal group, is coming to the Sedona Wine & Beer Company (The Hoppy Grape Lounge) Saturday, January 19 and Tuesday, January 29, with early Valentine's Day shows for the romantic at heart.
After their much-talked-about "End of the Mayan Calendar Gig" at Olde Sedona Bar & Grill on Dec. 21, 2012, where the band performed selections from their upcoming rock opera about a Bronx kid who stops a comet from destroying the earth with music, Green Light is ready to shift their show to their songs of love.
"We really enjoyed playing songs from our musical "Rock 'n' Roll Anything Goes" last month at our "End of the Mayan Calendar Gig," said bass player Tommy Bronx. "I guess the music worked because we are all still here and no comet blasted us to cosmic dust as predicted. Now that the world has been saved, we want to play the love songs we never get to perform because we are always so busy rock and rolling."
According to rhythm-guitar player Chicky Brooklyn, the band will be adding at least five new love songs to their set.
"We really like these tunes," Chicky said. "Usually, we jam out and never get to all our love songs because we run out of time. We know it's early for a Valentine's Day themed show but we want to get everyone in the mood now with our new additions.
Known for their catchy melodies, precision three-part harmonies and awesome instrumental work by virtuoso lead-guitarist J.R. Robusto, Green Light has steadily been growing in popularity.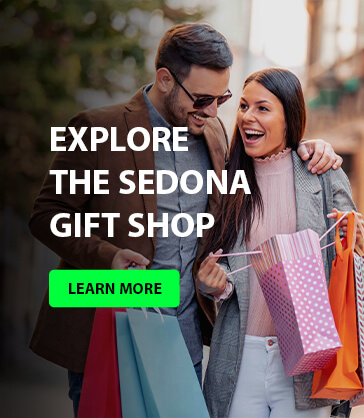 "It will be a real treat for us and our fans," Tommy said. "Love makes the world go round and love is what our songs are all about."
The Hoppy Grape Lounge (The Sedona Wine & Beer Company) is the perfect setting. Great wine. Great beer. Great tapas. Laid back with a cool atmosphere, the venue lends itself to romance.
"We'll be performing songs about love gained and love unrequited, hearts healed and hearts broken," Chicky said. "We have little stories that go along with each song to set the stage for the next one coming. We are really looking forward to playing them all. These are songs all of us who have played the game of love, whether we won or lost, can appreciate."
As to their rock opera, the band is planning to put on a full-live performance of the musical in March.
"Look for the article in Kudos," Tommy said. "We hope to have the entire musical ready for the public by then, with an album not too far behind."
Be sure to make it to either of their January gigs at the Hoppy Grape Lounge. Shows start at 7 p.m. and end at 10 p.m. Come see what the Green Light buzz is all about.