Sedona AZ (April 28, 2015) – The Rotary Club of Sedona is pleased to announce the selection of three prominent Arizona citizens to serve on the panel of judges for the 5th Annual Great Sedona Chili Cook-Off.  The distinguished panel of chili enthusiasts will select the restaurants winning the 1st, 2nd and 3rd place Judge's Award.  The prizes are $250 for 1st place, $150 for 2nd place and $100 for 3rd place.  The Great Sedona Chili Cook-Off, sponsored by the Rotary Club of Sedona, is a featured event at the Tlaquepaque Arts & Crafts Village Cinco de Mayo Fiesta on Saturday, May 2.  Chili tasting will begin at 11 am through 4 pm.  The awards ceremony will begin at 3:30.  Admission is $15, children under ten are free.
The judges are:
Tony Inglese, his wife Donna and their dog Sammiejo have traveled all around the western U.S. chasing the great "Chili Dream" of having the best bowl of chili in the world! Both are members of the International Chili Society (ICS) and have competed in District, Regional, and State Championship competitions with Tony cooking "Traditional Red" and Donna cooking Chili Verde "Green".  They have both qualified to cook in the World Championships, Donna 1 time and Tony 3 times and made it to the Semi-Finals 1 time. In 2004 Tony placed 5th in the ICS World Championship that was held in Las Vegas NV, out of 158 cooks that qualified that year. First Place took $25,000.00.  Tony has been invited to Judge at the ICS World Championships 5 different times. When Tony and Donna aren't chasing the "Chili Dream" they are either running their Financial Planning Business in Fort Mohave AZ or working on Rotary Projects.
Mayor Sandy Moriarty was born and raised in Seattle, graduated for the University of Washington and moved to Sedona in 1972.  She worked for the CPA firm Walker & Armstrong, LLP for 31 years and is now a self-employed accountant.  Shortly after arriving in Sedona she became involved in getting Sedona incorporated which happened in December 1987.  Sandy then because a member of the first appointed City Council.  She has been a volunteer for a variety of organizations include AYSO (youth soccer), Good Morning Sedona, Southwest Public Recycling Assoc. and the Verde Valley Wine Consortium.  She is a founder of Sedona Recycles, Inc. and Sedona Winefest.
Linda Goldenstein is a native of northern AZ, having lived in Sedona and the Verde Valley for decades. A huge supporter of arts and culture, she is the owner of Goldenstein Gallery at 70 Dry Creek Road in west Sedona and a partner in Sedona Now Channel 18 television. This multi-awarded entrepreneur has and continues to contribute to community life in Sedona in many ways, through the Chamber of Commerce (current Vice-Chairman of the Board), Sedona International Film Festival and the Mary D. Fisher Theatre, the Verde Valley Sanctuary, Chamber Music Sedona and several other organizations.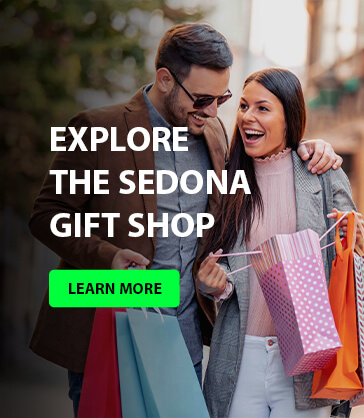 There are multiple locations for parking.  For those coming to the event from SR179, it is suggested that you park at The Church of the Red Rocks located at 54 Bowstring Drive.  Parking is also available at School District administrative offices, 221 Brewer Road, Keep Sedona Beautiful (KSB) at 360 Brewer Road and at the City property directly behind Los Abrigados across the street from the School District administrative offices
The Rotary Club of Sedona sponsors the Great Sedona Chili Cook-Off.  Community Service is at the core of Rotary International's goal and the Club purpose of Service Above Self.  Funds from the event support a variety of international and local service projects including Rotary International's End Polio Now campaign and the Rotary Club of Sedona's Imagination Library.
The Rotary Club of Sedona meets every Tuesday noon at the Barking Frog Grille.  Guests are welcome.