Sedona AZ (May 3, 2018) – The Rotary Club of Sedona is holding its 8th annual Great Sedona Chili Cook-Off on Saturday, May 5 at Tlaquepaque Arts and Crafts Village, 336 State Route 179, Sedona, 86336. This is a part of the Tlaquepaque Arts and Crafts Village's Cinco de Mayo Fiesta weekend. The Chili Cook-Off runs 11 a.m. to 5 p.m. Admission is $15 and children under 12 free. Top chefs from area restaurants along with a number of community leaders are busy perfecting their special chili recipes, which can be sampled at festive booths in Tlaquepaque's Calle de Independencia.
Last year's Chili Cook-Off community competition was very close with Cottonwood's mayor Tim Elinski winning by a very narrow margin over Sedona's Mayor Sandy Moriary who took 2nd place. However, this year all community contestants are firing up for a friendly competition as proclaimed by Kris Kazian, Chief of the Sedona Fire District and Sedona's Mayor Sandy Moriarty.
"Firefighters are known for their cooking and last year we narrowly lost as reigning champs! We are hungry to win our title back," exclaims Kris Kazian, Chief of the Sedona Fire District. Sedona's Mayor Sandy Moriarty asserts "my team and I are looking forward to another fun, exciting and delicious Chili Cook-Off and the friendly competition in the Community Category. We will be serving a new secret recipe chili this year, hope everyone will come to taste it!"
Come and cheer on your favorite "hot" chili cook-off restaurants, who will vie for the 2018 Restaurant Chili Championship. Enjoy different types of chili from chefs at Vino di Sedona, Café Paleo Brio, El Rincon, Orchards on Oak Creek and Tamaliza Café.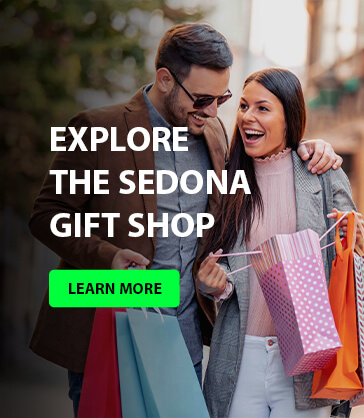 Other awards include the Restaurant Judges' Award and Peoples' Choice Award plus cash prizes and trophies. Competing for the community's judge choice are Sedona's Mayor Sandy Moriarty, Cottonwood's Mayor Tim Elinski, and Kris Kazian, Chief of the Sedona Fire District and Clarkdale's City Councilor Scott Buckley.  The judges are Sam Williams, Jeff Smedstad and Linda Goldenstein.
The event also features a silent auction and includes: Golf for two at Seven Canyons; One Night Stay at Enchantment Resort with Breakfast for Two; Two Coach Seats on Verde Canyon Railroad; MediSpa Makeover; Four Rounds of Golf at Oakcreek Country Club; restaurant certificates from Picazzo, Healthy Italian Kitchen, Relics Restaurant and Roadhouse, Szechuan Restaurant and lots more. You can purchase items now at: http://www.sedonarotary.org/page/great-sedona-chili-cook-off-silent-auction More event details and parking information at: http://www.sedonarotary.org/page/the-great-sedona-chili-cook-off. When you arrive at the event, look for EVENT PARKING SIGNS.
Major sponsors for this event are Goldenstein Gallery, Sedona Dental Arts, Paul and Mara Majane, John and Veronica Crawford, David Simmer, John Terhune, Deborah Amey, Holli Ploog, Kincaid Financial Advisors, Hamman Custom Homes, Catherine Moore, and Bailor Insurance, LLC. In kind sponsors are Tlaquepaque (venue sponsor), Oak Creek Brewing (beer garden), Page Springs Winery (wine), Walgreens (water), Pink Jeep (shuttle), Church of the Red Rocks (parking), Sedona Oak Creek School District (parking), and Dawson and Rosenthal (parking).
Proceeds of the event to benefit Rotary Club of Sedona programs such as the Youth Leadership Training Camp, Verde Valley Imagination Library (monthly books sent to Verde Valley children, from birth to 5 years old to prepare them for school), college scholarships, and the youth foreign exchange program. Local and international programs such as the Anti-Human Trafficking Initiative, St. Andrew's community dinners, Sedona Public Library, Highway 89A clean-up and Rotary International's work on the eradication of polio and emergency shelters for disaster victims.
The Rotary Club of Sedona is an affiliate of Rotary International, a service organization that works to promote world health and eradication of polio, to support the education of young people and to make the community a better place through a variety of local service activities.  The Club meets at noon the first and third Tuesdays of the month at Heartline Café. Rotary Club of Sedona Village Satellite meets 7:30 to 8:30 a.m. the second and fourth Thursdays of the month in Redstone Dining at Oakcreek Country Club. Visitors are welcome. For more information go to: www.sedonarotary.org.