Sedona AZ (June 19, 2013) – Instrumental rock guitarist Grant Ferguson performs along with lineup of local Sedona musicians, including singer/songwriter Rob McMullen and blues guitarist Peter Zins for a great evening of high energy blues and rock music at Studio Live on Saturday, June 29th at 7:00 pm. Tickets are $15 general admission, doors open at 6:30pm, beer and wine will be available for purchase.
Ferguson released his second CD "Toward the light" on March 1st after many years of working in the corporate world.
Following a long career in marketing, including a stint as VP with a leading financial services firm JP Morgan Chase, Ferguson decided to take a year off in 2004 at the age of 40 in order to attend the Atlanta Institute of music and pursue his career as a musician.
"Pursue your dreams! It's never too late. I had an epiphany sometime ago that the only truly limited resource is time. Money comes and goes but time is finite and is ticking away. So if you want to do something now, do it today because a year from now you'll still want to do it and, unfortunately, it will be a year later," says Ferguson.
Like his debut CD ("Decay & Devotion, Melodik Records 2011), Ferguson's instrumental music consists of a collection of original melodic rock. He incorporates very unique elements of Celtic influence (he was born in Scotland). You can also hear a lot of Jeff Beck and Gary Moore and many rock and blues guitar players. He often includes vocals during his live performances but for the most part it's a solo act. "For me the guitar is very much like my voice so I use it to sing and to express myself much in the same way as a singer would do with his or her voice," says Ferguson.
Giving back to the community has also been one of the many projects that Ferguson has pursued in his life. He started Rock Boot Camp® with a partner, Neil Zaza. They worked with the Boys and Girls clubs of America in order to provide music lessons for children. "The most gratifying thing was to see young people be transformed over the course of the weekend simply by learning to play a song or two, playing in a band and standing onstage and performing confidently for friends and family," says Ferguson.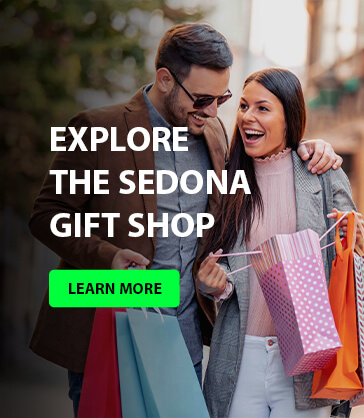 EPK
iTunes
https://itunes.apple.com/us/album/toward-the-light/id604088392
To Hear Full Song Samples:
For more information please contact the Sedona Performing Arts Alliance/Studio Live at (928)282-0549. Tickets are available online at www.studiolivesedona.com or at the Studio Live box office located at 215 Coffeepot Drive in West Sedona.
The Sedona Performing Arts Alliance is a nonprofit organization, 501(c)(3) that serves as a catalyst for community development through quality arts programming. We are dedicated to the advancement of the performing arts through education, live performance and artist support.
Community services offered by the Sedona Performing Arts Alliance include: Ticketing Services, Artist/Instructor Booking, Stage Management, Sound/Lighting, Event Promotion, Advertising/Marketing/Design, and Social Media Outreach. Please contact (928)282-0549 for more information.