Phoenix AZ (December 12, 2012) – For families looking for the perfect gift, why not get them an Annual Pass to Arizona's State Parks? It's an economical idea that gives families opportunities for memories that will last a lifetime. Many State Parks are just hours from urban areas and offer diverse and fascinating ecosystems for recreating; or explore the history of Arizona as told in stories of the lives of many settlers who came here to find their fortunes before Arizona was a state.
The Arizona State Parks Annual Pass is the perfect solution for your entire clan and it is only $75 for the entire year. The Standard Day-Use Annual Pass allows day entrance for up to four adults. It includes all the Parks except weekends and holidays at the western Arizona coast parks along the Colorado River. A Premium Annual Day-Use Pass is $200 and allows day entrance for up to four adults. It is good at all the Parks including weekends and holidays at western Arizona coast parks along the Colorado River.
At Kartchner Caverns State Park, the Annual Pass allows everyone to experience the Discovery Center, picnicking and trails but not for the cave tours. However, Kartchner Caverns State Park offers gift certificates for cave tours, another $22.95 gift idea for holiday gift exchanges.
Natural gifts found in the State Parks include fields of Mexican poppies, bald eagles at Fool Hollow Lake or spectacular views from the top of Picacho Peak. Visitors can camp, fish, hike, stargaze, horseback ride and see historic re-enactments. Visitors can swim and fish at Patagonia Lake, water ski at Lake Havasu, slide in the natural slide at Slide Rock and soak in the natural hot tub at Roper Lake.
Whether you are looking forward to learning more about Arizona's culture and history, or enjoying the changing seasons, giving an Annual Pass to Arizona State Parks is a holiday gift that is good for 364 days.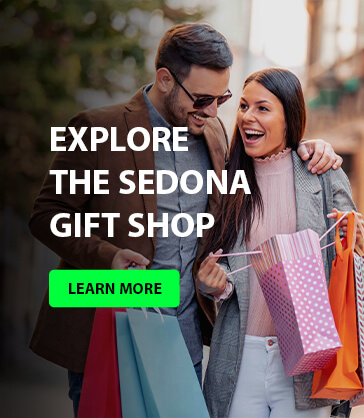 Go to the Arizona State Parks website (AZStateParks.com) for gift-giving ideas and at the same time show your support for your State Parks system by finding the perfect ornament or nature-oriented gift. There are many things to choose from on the site including; Arizona State Trails guides featuring 550 hiking trail maps, nature books, clothing and hats.
You can order an Arizona State Parks Annual Pass by mail (1300 W. Washington St, Phoenix, AZ 85007), purchase one at any of the State Parks or by calling (602) 542-4174. Purchase Kartchner Caverns cave tour gift certificates by calling (520) 586-2283. Make your cave tour or camping reservations online at AZStateParks.com or by calling (520) 586-2283 seven days a week from 8am to 5pm MST.
For information about all 27 Arizona State Parks, the Trails and Off-Highway Vehicle Programs and State Historic Preservation Office call (602) 542-4174 (outside of the Phoenix metro area call toll-free (800) 285-3703), visit the website and online camping reservations at AZStateParks.com, Twitter/Facebook AZStateParks.