Sedona, AZ — Gerardo and Maria Moceri, owners of Gerardo's Pizzeria, a family-run, Italian-inspired wood-fired pizzeria and homemade pasta restaurant located in Sedona, Arizona is announcing the creation of an apprenticeship program for culinary students. The Moceri's opened Gerardos' Itialin Kitchen restaurant in 2016 which has grown to be one of Sedona's premier places to dine with a following of dedicated residents and visitors.
After years of being an apprentice himself in Italy and other parts of Europe, Chef Gerardo has seen how impactful this experience can be first-hand and would like to give back the opportunity for dedicated culinary students and individuals passionate about adding another level of kitchen experience.
Chef Gerardo moved to Europe when he was only 18 years old, starting his culinary journey in Switzerland before going to Italy and apprenticing under world-famous chef, Angelo Parracucchi. After working in Mexico and Hawaii, Chef Gerardo and Maria opened Cucina Paradiso in 2000 in Payson, Arizona, bringing wood-fired pizza and Italian specialties to the cozy mountain town where his kids, Natalie and Gerardo Jr., grew up.
"Our culinary philosophy in Payson was simple, Gerardo said, There are no secrets in the kitchen and anyone can cook." Now Gerardo's Italian Kitchen (which was renamed Gerado's Pizzeria on June first) has become Sedona's go-to place for authentic Italian cuisine, Chef Gerardo has decided to bring his culinary philosophy to a new level and open an apprenticeship program for culinary students and individuals who have a passion for cooking and furthering their education in the field.
"We have a variety of housemade specialties that our apprentices can learn including artisan-made pasta using a pasta extruder, handmade ravioli, and how to make pizza dough from an Italian-style spiral dough mixer, he said. "The apprentice would also learn how to create wood-fired pizzas, making our classic house sauces and regional Italian desserts," he concluded.
This apprenticeship program would be a hands-on working experience with Chef Gerardo, an opportunity to learn not only regional Italian specialties but also the day-to-day operations of the entire restaurant. The apprentice (s) would also have the opportunity to expand their knowledge of top Italian wines and take advantage of being in the growing wine-producing industry of the Verde Valley and Arizona. The apprentice can also learn front-of-the-house operation and management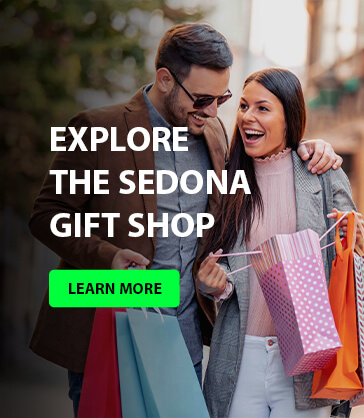 The apprenticeship can range from one to three months, but Chef Gerardo is open to the possibility of a longer stay. He explained that he would provide housing and food, along with a stipend to help the apprentice. "We would like to support the apprentice during their duration here as they work alongside us, he added.
According to Gerardo, apprentice candidates should email their resumes and cover letter to gitaliankitchen@gmail.com, along with any questions they may have.
Gerardo concluded with "Grazie, we look forward to hearing from you."
Cutline: Jackie Guzman and Jaysson Lopez Cruz with Gerardo Moceri, chef and owner of Gerardo's Pizzeria in West Sedona making Focaccia bread for tonight's diners. Jackie and Jayson are apprentices who are participating in Gerardo's apprenticeship program, giving them an opportunity to learn all the elements of food preparation and restaurant operations while earning a good wage."
Visit https://www.restaurantji.com/az/sedona/gerardos-italian-kitchen-/ to learn more.