Sedona AZ (January 24, 2014) – Local author Genii Townsend will offer a playshop on granting your own wishes from 6:30 to 8:30 pm Friday, January 31 at the Center for Positive Living in the Village of Oak Creek. Voluntary donation suggested.
Genii will introduce fun exercises from her book, Discover the Secrets of Granting Your Own Wishes from A Real Genii!  Included are 4 questions to ask yourself when granting your own wishes: (1) What do you truly want or wish for? (2) Why do you want that? (3) How will your life change when you have it? and (4) Are you still sure you want it?
Townsend will share how she has helped thousands of people grant their wishes, including her own when her wish to meet Pastor Joel Osteen was granted. Genii has been wishing for years to meet Osteen, give him a copy of her book and present him with the marionette she made of him. When Osteen was recently in Phoenix for an event, her publisher made arrangements for her to meet him at his book signing at a Scottsdale bookstore. She was able to talk with Osteen twice, traded books with him and gave him the marionette.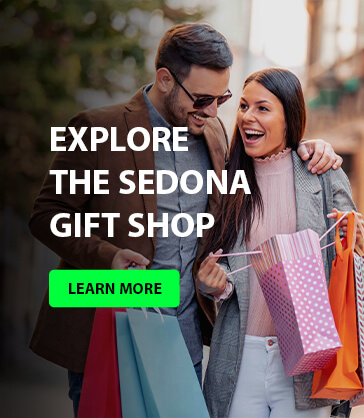 Townsend is author of The City of Light Sedona and SOMETHING'S COMING! Universal Cities of Light, Love and Healing!  She cofounded two local non-profits, The Light Center and Ultimate Destiny University, and offers seminars and workshops on empowerment and enlightenment including The 4 Keys to Light.
She owned Geniiland, a children's marionette theater near Hollywood for 18 years. She has created over 5,000 marionettes and gifted hundreds of them to celebrities including Carol Burnett, Mark Victor Hansen, Art Linkletter, President Jimmy Carter, Oprah, Deepak Chopra, etc. Genii donated marionettes of Ellen DeGeneres Jane Seymour, and Billy Crystal as fundraisers for the Sedona Film Festival, the Sedona Arts Festival and Camp Soaring Eagle.
"Your wishes and dreams are just waiting for you to come true" Genii teaches. All are welcome to attend and be sure to bring YOUR list of wishes you want to be granted.  No wish is too large or too small for Genii's proven methods of making wishes come true. To register call 928-554-4715. The Center is located at 45 Castle Rock Road, #1A, Sedona, AZ  86351.