Jerome AZ (July 2, 2013) – Gallery 527 hosts the yearly show titled " The Stain of Politics". Topical poetry will be performed by Gary Every and friends. Expect a little bit of Greenwich Village in Jerome as these talented
writers read their original work. Gary Every is the author of 9 books including The Shadow of the OhshaD and The Saint and the Robot and has been published over 1300 times.  He has won many awards but mostly loves the thrill of performing and interacting with live audiences.  
Gallery artist, Susan Pitcairn will read from her latest book. 'Spirit of the Earth', which is coming out in August. The gallery is taking pre-orders at a special price of $20 including tax. Ardis Harsche will continue her drawings of the people of Jerome, created with colored pencil on canvas. Joe Ward will have a new statement about our world in the form of a painting. Marian Ward creates a yearly statement in her medium of precious metal clay. As of now, the rest of the work to be shown is going to be a surprise. For more information about the July 6th Art Walk, contact Donna at 928.649.2277.
It's Scary
by Kevin Geary
The heat is at record levels
and yet still there are idiot politicians here
who deny the existence of global warming!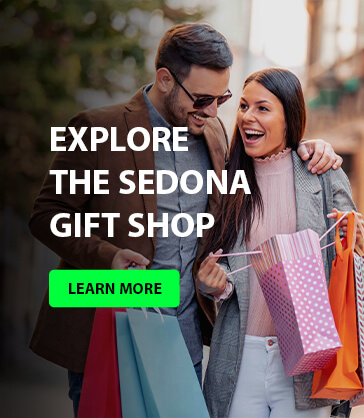 Personally,
I'm pleased I'm older,
because I think I went through a pretty good time in history,
but today,
I see little hope for humanity as a whole
(although I'm basically an optimist),
because all the politicians I see
are like pigmy dwarfs in comparison
to so many from the past,
who seemed to have had a sense of vision,
and didn't live in the pockets
of powerful and rich special interests,
nor care about the latest opinion polls,
as most politicians do today.
Where are the Kennedys,
the Roosevelts,
the Churchills,
the de Gaulles,
even the Thatchers,
Reagans or Gorbachevs today?
We have one great man about to die (Mandela)
but there's no-one I see like him.
(Obama has been one of the greatest disappointments of my lifetime).
Hollande, Merkel, Cameron?
They're all jokes!
I listen to speeches by Roosevelt,
both in the Depression and the War,
and it's inspiring!
I listen to Kennedy,
and still greatly mourn his loss.
Indeed, if you remove Vietnam from the equation,
Johnson was an amazingly effective president.
Bringing Civil Rights, the Great Society,
and Medicare to the US.
But I see little or no inspiring leadership today.
Obama makes wonderful speeches,
and then just sits back and does nothing
(or worse, even the opposite of what he promised to do).
In a world beset by terrible challenges,
where are the leaders who will confront
and stand up to
the oil companies,
and take them on,
and lead us out of the calamity
that we're already so far into?
It's scary.