Jerome AZ (January 28, 2015) – Love is in the air…after all, it is February. Marian Ward creates something new especially for Gallery 527 every year for Valentine's Day. This year, The Goddess has been added to other copper charms. Now, choose from hearts, keys and goddesses. Chains can be any length and you can mix and match for your own custom design. Marian can also engrave a name and date on the back of the heart as a special order.
This is a perfect gift for someone who has a great love. Think mother, grandmother, pet lover, wife.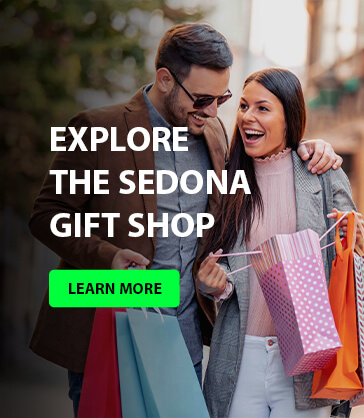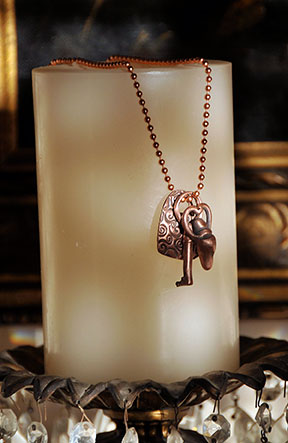 The gallery of local artists continues showing new contemporary work by Ramona Stites, mugs and cups with lovely red roses by ceramic artist Mary Phoenix, fused glass art by Lorraine Fexas, plein air painting and a poetry book by Susan Pitcairn and watercolors and pastels by Sallie Cross. Ardis Harsche displays mysterious encaustic paintings reminiscent of cave paintings and found object artist Rich Bettencourt has just finished some new critters and two free standing kinetic pieces. Brandi Lee Cooper has left for Kansas City but some of her fabulous tea bowls and vases are still available.
Stop by on February 7th from 5 to 8pm for great art and good conversation. Refreshments and libations will be served. Call Donna for more information at 928.301.3004. Gallery 527 located at 527 Main Street in Jerome.