Sedona AZ (October 2, 2018) – Professional photographer Nick Berezenko will present "From Wilderness to Roadkill:  40 Years of Photographing for Arizona Highways Magazine" at the meeting of the Sedona Camera Club starting at 6 p.m. on Monday, October 29th, at the Christ Lutheran Church, 25 Chapel Rd, Sedona.  Doors open at 5:30.
Recapitulating his career from when he had his first pictures published in Arizona Highways (from 35mm slides) to how he learned to shoot landscapes with the 4×5 large format camera to the current use of digital, Nick offers a perspective on what the magazine is looking for in a good landscape picture—and how to achieve it.  From the basic rules of composition to the "looming" effect of manipulations with the 4×5 camera—which can now be reproduced in Photoshop—Nick examines the particular "style" of Arizona Highways magazine. What it's been over the years—and how it's changing in the internet age.
Nick Berezenko, of Pine, Arizona, has done many things in his life. He's been a Park Ranger at the Grand Canyon and Pt. Reyes National Seashore; a Forest Lookout in the White Mountains; a newspaper reporter in Payson, Prescott and the Verde Valley; a Shakespearean actor in Cleveland, San Francisco, Colorado and Idaho; and has a degree in Cultural Anthropology from ASU.  "But nothing," says Nick, "has given me as much joy and satisfaction as photographing Arizona's natural wonders for a living."
Starting in 1978, he has worked as a freelance photographer for Arizona Highways Magazine, writing about and pioneering shots of some of the most extreme areas in the state: the Mogollon Rim, the Mazatzal Wilderness, Four Peaks Wilderness, Cabeza-Prieta Wildlife Refuge, and the rugged slot canyons of Fossil Creek, West Clear Creek, Hellsgate, Devils Chasm, and the Sierra Anchas.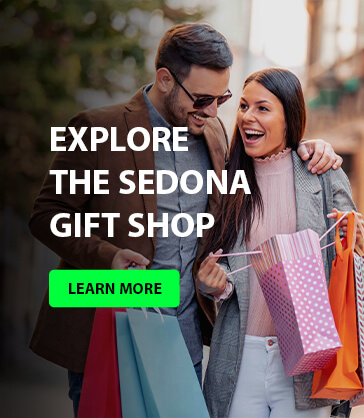 Nick's commercial clients include Arizona Public Service, Arizona State University, the Morrison Institute, the Anasazi Foundation, Safeway Corporation, Madden Media, artstudio101, and the Arizona Office of Tourism.
Nick lives in a log cabin in Pine with his inamorata Su von Mazo, who's also a gifted photographer, artist and tribal belly dancer.
Presentations, hosted by the Sedona Camera Club, are free.  Local photographers are encouraged to join to support bringing high-quality speakers to promote interest in photography and develop photographic skills.  Membership in the Sedona Camera Club is $35. For more information on the Sedona Camera Club, go to www.sedonacameraclub.org.