Verde Valley News – Friends of the Verde River was recognized as this year's winner of the statewide Resilience Prize for its collaborative, data-driven work to ensure the long term health of one of Arizona's last free-flowing rivers.
The annual prize, awarded by ASU's Knowledge Exchange for Resilience (KER), is meant to honor a group or organization in Arizona that has demonstrated a longstanding commitment to building community resilience and prosperity through data, partnerships, and systems change. The winner is selected by their Council of Resilience Leaders from nominations made by the community.
KER honored Friends of the Verde at the Celebration of Resilience on November 17, a free, public event hosted at the Orpheum Theatre. The evening also featured a talk by bestselling author Dan Heath on how to solve problems before they happen.
"The Resilience Prize has been one of the signature activities of KER to showcase the work already taking place in the community," said Libby Wentz, director of ASU's Knowledge Exchange for Resilience and vice provost and dean of the Graduate College. "The Prize amplifies our commitment to community resilience by shining a light on the upstream work that the community is doing." 
As prolonged drought and climate change point to further reductions in Arizona's share of Colorado River water, the Verde will become even more critical to the resilience of homes and businesses throughout the watershed. But since 1990, its base flow has declined about 40%.
"That's really our key indicator for the health of the river," said Nancy Steele, Friends of the Verde River's executive director. "It can't be healthy if it doesn't have water in it."
While Friends of the Verde River began as an organization focused largely on removing invasive species and clearing river access points, they quickly expanded their efforts further upstream to address the underlying factors impacting the river's health. 
Their innovative Verde River Exchange and River Friendly Living certification programs incentivize homeowners, businesses and communities to reduce or offset their water usage, helping keep more water in the river. 
Friends also works to engage community members of all ages as "community scientists." This not only helps them collect important water quality and biodiversity data, but it also strengthens the community's connection to the Verde, creating more advocates for the river.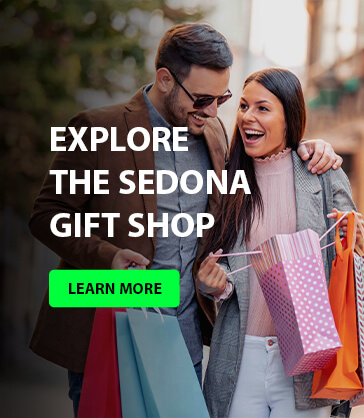 "It's really important to see the community taking ownership of the problem and understanding that they have a role to play in keeping the Verde River healthy and flowing," said Steele. "I hope that every time we interact with somebody about the river, we're planting seeds that will grow someday into something really important in that person's life."
In 2018, Friends partnered with The Nature Conservancy and the U.S. Forest Service to create a watershed report card — a tool to both track their progress and communicate it clearly to the public. They released the report two years later. The watershed scored a C+.
"Finding out that the river has declined as much as it has was kind of eye opening," said Steele. "So ever since then, what we've been working on is projects specifically that will allow us to raise those scores."
Their habitat restoration strategy now includes an emphasis on restoring gullies to decrease erosion, restore underground aquifers and reduce the frequency and severity of flash floods. And they've been engaging more citizen scientists for more reliable water quality data.
Over the last decade, Friends of the Verde River has restored 12,000 acres of riverside habitat, offset more than 32 million gallons of groundwater pumping and engaged hundreds of volunteers and community scientists.
"Resilience is about designing and adapting — we know a lot about what might happen in the future but we don't know everything," said Patricia Solís, executive director of the Knowledge Exchange for Resilience. 
"Community resilience is about being aware and connected, so that we can respond quickly together as the world changes. The Friends of the Verde River has given us excellent inspiration to do just that."
"To earn this prestigious prize means the world to our Verde River family of staff, volunteers, businesses, and partner organizations," said Nancy Steele, Friends' Executive Director; "Thank you to ASU for choosing our small but mighty non-profit, whose work is paying off for the people, animals, and environment of Arizona."
To get involved with Friends of the Verde River, visit verderiver.org/becoming-involved.