Cottonwood AZ (August 28, 2021) – Friends of the Verde River is pleased to welcome three new highly qualified members of our Board of Directors. The three new board members bring a variety of experience in the water and nonprofit industries. Learn more about the new board members below:
Kim Knotter has worked for more than 30 years in the nonprofit sector in fundraising, operational management, and capital fundraising in the Phoenix metro area. Kim is currently under contract with Rio Salado Foundation and Arizona State Park Foundation and has worked for the following organizations: Hospice of the Valley, Susan G. Komen Breast Cancer Foundation, American Cancer Society, Planned Parenthood of Arizona, Phoenix Art Museum, and Ballet Arizona. Knotter is a long-time member of the Association of Fundraising Professionals and served as President and a long-time volunteer on the board of directors for 10 years with The Arizona Costume Institute.
Kim is a sustaining member of the Junior League of Phoenix. Originally from Amarillo, Texas, and a Phoenix resident of more than 44 years, Kim has raised her two adult children, Grey in Washington DC and Adriane Clair in San Francisco, with her chef husband, David.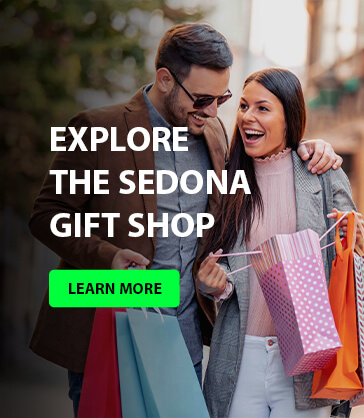 Linda Stitzer is a long-time Arizonan and retired water resource planner including 25 years at the Arizona Department of Water Resources where she was the Planning Section Supervisor and Director for the Tucson Active Management Area. In addition, she was a Rural Watershed Partnership Program manager focusing on statewide water needs and issues, providing technical and planning support to watershed partnerships in southern Arizona. She was the principal author and co-manager of the Arizona Water Atlas, a compilation of water resource information for the entire state. As the Arizona Senior Water Policy Advisor for Western Resource Advocates, Linda authored several studies assessing water demand and water conservation and reuse opportunities in the San Pedro and Verde River watersheds to reduce groundwater pumping impacts to river flow. This included a water resource and conservation assessment for the Town of Camp Verde, the Verde Land and Water Toolbox and a study of strategies to reduce water demand from wells near the Verde River and Oak Creek. She is especially interested in the potential to "build-in" water use efficiency through land use planning. She loves to be outdoors birding, camping, working in the dirt, exploring the canyons of southern Utah, and hiking – with a goal to complete the Arizona Trail. 
Dimas V. Bejarano: As a young man growing up on a family farm and ranch in Arizona, Bejarano unknowingly became an advocate for the protection of global resources and shared humanity. Bejarano looks back on memories with his father and grandfather, building and rebuilding diversion dams on the Gila River and maintaining water wells for irrigation of crops, providing food, water, and habitat for livestock and wild game. Working on the farm introduced Bejarano to the importance of water in a desert climate. Water, the molecule of life, is an ongoing topic of discussion within the Bejarano household and business. Professional work and associations led Bejarano to a career with water at its core. Retirement led to the formation of H2O Solutions LLC. H2O Solutions is a company focusing on the advancement of water technology within industry. 
As Friends welcomes these wonderful new board members, three founding board members end their terms: Chip Norton, Marsha Foutz, and Peggy Chaikin. These board members, along with several other founding board members, built a successful foundation for Friends of the Verde River. They took a local nonprofit from a team of dedicated volunteers to a team of 10 full time staff members. The Verde River system remains healthy and flowing because of incredible support from Norton, Foutz, and Chaikin, and Friends is forever grateful.