Flagstaff AZ (March 12, 2013) – This year's French Film Festival will take place April 3 – 5 in the Liberal Arts Bldg., Rm. 120. The festival, called "Autour de Paris" ("Around Paris") will present five films, ranging from playful New Wave classics to modern pieces that explore issues of race, love, and class difference.
The screenings are free and open to the public.
"The films in this year's festival offer viewers insight into the many facets of this 'never-ending' city with unique depictions of diverse aspects of Parisian life," said Patricia Frederick, associate professor of French and co-organizer of the festival. "Whereas some – like "La Haine" – portray a stark, realistic view of Parisian slums, others – like "Zazie dans le metro" – present a light-hearted, fanciful romp through the City of Light."
The NAU French Film Festival offers Flagstaff and the university community an annual cultural event that explores the cinema of French language filmmakers, presenting newer films as well as rediscovering classics. Through its celebration of the artistic, social and historical value of cinema, it brings people together to enjoy French culture in a festive atmosphere.
Free parking is available behind Cline Library in parking lot P13 or P7, or for a fee in parking garage P96B. More information is available at nau.edu/maps.
The films will be screened in their original language with English subtitles, and are unrated. Viewer discretion is advised.
French Film Festival screenings:
Wed., April 3, 7 p.m.: "La Petite Jérusalem," 2006. (94 minutes)
Winner of the script prize at the 2005 Cannes Film Festival, Karin Albou's film pits intimacy against sex and ideology against divinity, "with candor, sympathy and excellent cinematography," (Nathan Lee, The New York Times). Offering an unusual glimpse into an unseen, cloistered world, the film sensitively lays bare the souls and passions of two sisters in search of sexual and spiritual identity. In a Paris suburb nicknamed Little Jerusalem, a family of Sephardic Orthodox immigrants shares a low-income apartment. Teenaged Laura (Fanny Valette) distances herself from her family's religion while Mathilde (Elsa Zylberstein) worries that strict observance of the Torah's marital codes has driven her husband (Bruno Todeschini) into the bed of another. When Laura falls under the spell of Djamel, a handsome Muslim journalist, the two very different sisters find themselves in very similar crises.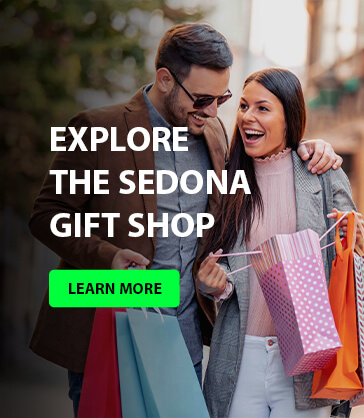 Thurs., April 4, 4 p.m.: "Zazie dans le métro," 1960. (92 minutes)
In this anarchic comedy from director Louis Malle, Zazie (Catherine Demongeot), a precocious ten-year-old girl, comes to Paris for a whirlwind weekend with her Uncle Gabriel (Philippe Noiret); he and the viewer get more than they bargained for in this light-hearted romp through the City of Light. One of film's visual highlights takes place atop the Eiffel Tower, where Zazie, Gabriel, and a group of tourists frolic at the top of the monument and hang from its rafters. Based on a popular novel by Raymond Queneau that had been considered unadaptable, this audacious film, made on the cusp of the French New Wave, blends stream-of-consciousness with slapstick and uses vibrant splashes of color to create Louis Malle's and artistic consultant William Klein's unique vision of Paris.
Thurs., April 4, 7 p.m.: "A Bout de souffle," 1961. (90 minutes) B&W.
Jean-Luc Godard burst onto the film scene with this jazzy, free-form, sexy homage to the American film genres that inspired him as a writer for "Cahiers du cinema." Reminiscent of Hollywood crime thrillers of the 1930's and 40's, it is the story of a criminal on the run from the police. But it was Godard's approach to film style and use of new technologies that made this film so innovative. With its lack of polish and effervescent young stars Jean-Paul Belmondo and Jean Seberg, "A Bout de souffle" helped launch the French New Wave and ensured that cinema would never be the same. According to director Benjamin Eades, "Breathless" is 'beautiful, honest, and heart wrenching. It captures the realism of Paris and love.'
Fri., April 5, 4 p.m.: "La Haine," 1995. (98 minutes) B&W.
Mathieu Kassovitz ("Amélie") directed this film that takes place in the aftermath of a riot and focuses on a single day in the lives of three friends living in an impoverished multi-ethnic housing project in the suburbs of Paris. The three – Vinz (Vincent Cassel), a Jew, Saïd, an Arab, and Hubert, a black boxer – grew up in an environment where high levels of diversity coupled with a racist police force raised tensions to the breaking point. During the riots, a police officer loses a handgun that Vinz finds. In an attempt to gain the respect he deserves, Vinz vows to kill a policeman if his friend Abdel dies in the hospital. Using real footage from riots in Parisian suburbs, the film is dedicated to those who died while it was being made ("Ce film est dédié à ceux disparus pendant sa fabrication…").
Fri., April 5, 7 p.m.: "Les Femmes du 6e étage," 2011. (104 minutes)
Set in Paris in the 1960s. Jean-Louis (Fabrice Luchini) is an uptight stockbroker who lives a bourgeois existence with his neurotic socialite wife Suzanne (Sandrine Kiberlain) while their children are away at boarding school. The couple's world is turned upside down when they hire a new Spanish maid named Maria (Natalia Verbeke) through whom Jean-Louis is introduced to an alternative reality on his building's sixth floor. There he befriends a group of lively Spanish immigrant women who teach him that there is more to life than stocks and bonds. Director Philippe Le Guay's film offers an engaging mix of romance, humor and "upstairs-downstairs" social consciousness.