Sedona AZ (July 28, 2017) – Fran McNamara's captivating paintings are now showing at Sedona's City Hall through the end of September. McNamara is a native of New York City whose work was getting larger while her 600 square foot apartment was getting smaller. She decided to expand her space and her horizons, making a move with her husband to Sedona. She has since flourished as an artist and outdoor enthusiast. With trails stretching out in all directions from her back door, her hikes lead to inspiring experiences in some of the country's most remote canyons and wilderness areas. McNamara returns to the studio filled with nature and visions of boundless scenery, ready to explore space and form on canvas by intertwining gestural marks and drawings with thick paint layers and subtle transparencies. She states, "My compositions draw inspiration from the idea that everything in nature is connected to everything else."
Born in Queens, New York, and a graduate of The School of Visual Arts, McNamara also studied graphic and web design at New York University and the Fashion Institute of Technology. Her studies have inspired her painting and design work for the past 25-plus years. Having worked in the studio and exhibited her paintings, she simultaneously worked as an art director for major magazines in New York City.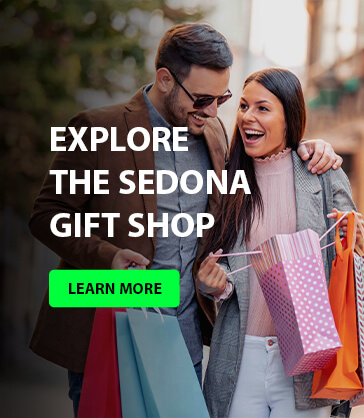 McNamara's current series of work, "Shrouded in Pearls," highlights the obstacles facing pollinators. These tiny creatures are vital to creating and maintaining the natural homes and ecosystems that humans and animals rely on for food and shelter. One out of every three bites of food is created by a pollinator and pollinators facilitate the reproduction process in 90 percent of the world's flowering plants. Yet pollinator populations have been in decline for years due to loss of habitat, pollutants and pesticides. For the first time in 2016, seven bee species were added to the endangered species list. Fran's goal is to achieve fragmentation and degradation in her use of the paint on canvas, mimicking the affected ecosystems while simultaneously revealing hints of beauty, renewal and rebirth, and nurturing hope for the smallest of creatures and the ecosystems that rely on them.
Fran's paintings have been exhibited at Woodbury Museum of Art, Utah, Coconino Center for the Arts in Flagstaff, Arizona, and the University of Arizona. Her City Hall exhibit is located in the Council Chambers and Vultee Conference Room on the campus located at 102 Roadrunner Dr. To make an appointment to view this exhibit in the City Hall Art Rotation Program contact Arts and Culture Coordinator Nancy Lattanzi at 928-203-5078 or NLattanzi@SedonaAZ.gov.